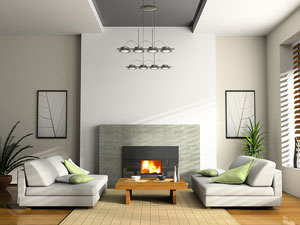 If you're thinking of renovating, replacing an appliance or improving your home by purchasing a gas appliance, you can't go past the experts at your local Elgas centre

When it comes to creating a warm and cosy environment, a gas log fire or convection heater is the ultimate lifestyle choice. You'll instantly warm an entire room while creating an ambience of sheer delight, plus you can rest easy knowing that LPG heaters and log fires are an environmentally friendly way to heat your home.
Elgas is the largest supplier of LPG in Australia so you won 't have to travel far to get great deals and knowledgeable advice, plus ELGAS manages your LPG volume and schedules regular deliveries to suit your needs.
LPG is a cleaner, cost-effective form of energy for heating and cooking and Elgas LPG is available everywhere and provides a range of benefits throughout your entire home. Fuelling your home with LPG also helps reduce greenhouse gas emissions, plus Federal and state governments support switching to Elgas LPG. Many local councils offer a variety of rebates and incentives to reward environmentally friendly choices made by householders.
If you want the most effective heating and want to create an ambience that will make your house a home, talk to the experts at Elgas. Staff can draw on years of collective experience in this specialised area and will provide you with expert advice, helping you choose the right ELGAS appliance for your home.
Did you know?
Compared to an electric radiator heater, an unflued heater will reduce greenhouse gas emissions by around 80 per cent.
Contact Information
Elgas
Phone: 131 161
Or visit: www.elgas.com.au.