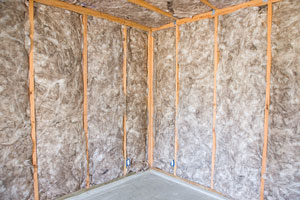 As the cool months approach, keep your house warm and cosy with the latest in heating solutions

Whether you're renovating or just want to add warmth and ambience to a room, the right heating solution will create an inviting atmosphere as well as keeping you warm and cosy. Today, there is a huge range of options available, whether your home is modern or traditional in style, large or small. And there's no need to worry about the impact your heating solution is having on the environment as many of today's latest heaters are designed to be energy efficient. First you need to assess what sort of heating you want, with essentially three main categories of heating available:
SPACE HEATING
This category covers radiant, convection, combination and portable heaters, as well as flued gas heaters, log fires and wall furnaces. Radiant heat is emitted from hot surfaces, such as the glowing panel of a gas heater or an open fire, and is ideal for small spaces where people tend to relax. Convective heaters work by filling a room with warm air and are best used in well-insulated and draught-free rooms where the hot air can't escape. Hydronic radiator panels, wood heaters, storage fan heaters and portable gas heaters combine the benefits of radiant and convective heat. Flued gas heaters and log fires are suitable for colder climates, where they may need to be operated over long periods, while wall furnaces come in gas or electric versions and can be recessed into your wall.
DUCTED CENTRAL HEATING
Ideal for larger homes with open living areas, this covers zoned, underfloor and overhead electric and gas heating. Zoned heating targets specific areas to keep running costs down. Luxurious and cost-efficient, underfloor heating requires generous underfloor clearance for installation. Overhead heaters can warm the whole house but leaving them on around the clock can increase your energy bills.
REVERSE-CYCLE AIR-CONDITIONING
This system offers heating and cooling in one unit. You can choose from three versions: split systems can be controlled by electronic thermostats; window wall units are installed in either a wall or window and are ideal for single rooms; and wall fascia units are quieter, larger versions of the window wall units and can be flush-mounted into a wall.
Increasingly popular for the home heating solution is the new and exciting range of fireplaces. If you want the rosy glow of a fire without the fuss of soot and ash, fireplaces today are clever, effective and cost efficient. Two new products from Jetmaster designed to add warmth and glow to you house this winter include the Horizon 1050 low-line with iron bark logs. The Horizon range features a fireplace where the gas fire gives a floating appearance on the base of the unit and it's available in three sizes and two double-sided units in pebbles, coal or logs. The other popular fireplace from Jetmaster is the Horizon Cantilever, a wall-mounted unit that is available in two sizes in pebbles or coal.
All Jetmaster Heat & Glo Direct Vent Gas Fires are designed so they can be set virtually anywhere, even in multi-storey dwellings, as no chimney is required. The direct vent technology incorporates an airtight box that draws air for combustion from outside, never stealing oxygen or warmed air from your room. "Somehow, in this world of technology and machines and dull entertainment, we have forgotten what it's like to sit around an open fire and talk and laugh and be together," said Joel Belnick from Jetmaster. "And there is nothing that beats the simple pleasure of going out on a dull winter's day and collecting kindling and laying a fire."
For another highly effective heating solution that is kind to the environment — and a great money-saving option — try the Archer Gas Log Space Heater. Developed by Aurora, the Archer Gas Log Space Heater has achieved the ultimate in complete home heating, combining energy efficiency, highly effective heat output and beautiful styling. The Archer Gas Log Space Heater has earned an impressive 5.52-star rating by the Australian Gas Association and has the potential to cut approximately 25 per cent of a year's heating bill. The basis of the impressive leap in output and efficiency achieved by the Archer Gas Log Space Heater is the revolutionary heat exchanger featuring a three-stage system, which extracts over 90 per cent of the heat from the gas, which is directly transferred into the room.
Another option that has created a real following since its launch on the global stage in 2005 is the EcoSmart™ Fire — an exciting new concept in environmentally friendly open fireplaces. Fuelled by the renewable and globally popu
lar fuel, denatured ethanol, the EcoSmart™ Fire is gaining popularity in the marketplace. The simplicity of the burner and the modular nature of its design ensure flexibility and choice in design.
For renovators, the Real Flame modular concept holds a real advantage for architects and builders, allowing them to add their own personal flair to the finished setting. The Real Flame concept allows architects to use their own design and enables consumers to have a one-off fireplace, which adds an individual look to their home.
Seen in some of the smartest homes, Cheminées Chazelles' unique system of 'lift-up door out of view' allows the fireplace to operate as an open fire. Once the door is closed, the unit reverts to the efficiency-energy saving advantage of a slow-combustion wood heater which can heat up to 23 squares. Heat transmission fins offer greater heat exchange and make overnight burning clean, safe and easy to operate. A large heatproof panoramic glass door offers the efficiency-saving advantage of slow combustion burning.
WINTER WARMING TIPS
The NSW Energy Smart Information Centre suggests a number of practical ways to combat the cold weather.
• Avoid overheating. The thermostat on your heater should be set at between 18 and 21ºC — every one-degree increase in temperature can add 10 per cent to your energy bill.
• Uncovered windows can result in up to 40 per cent of total heat loss from your home, so install double glazing or cover windows with close-fitting floor-length curtains or blinds on wintry days.
• When the sun is shining, open up the curtains to north-facing windows and take advantage of free and natural solar energy to warm your home.
• Air leaks can account for 15 to 25 per cent of heat loss, so keep out cold draughts by weather-stripping the door seals, using draught excluders and making sure windows close properly.
• Insulate your home — non-insulated ceilings, walls and floors can account for over 70 per cent of total heat loss.
• If you have a ceiling fan, use it to redistribute the hot air from your heater around the room.
• Lay rugs on bare floors to help minimise heat loss and create a cosy atmosphere.
CONTACT DETAILS
Jetmaster
1800 442 446
www.jetmaster.com.au
Aurora Climate Systems
03 9795 8895
www.auroraclimatesystems.com.au 
Real Flame
03 9428 4443
www.realflame.com.au  
 
EcoSmart™
www.ecosmartfire.com  
www.ecosmart.com.au
Cheminées Chazelles Fireplaces
02 9550 6280
www.chazelles.com.au