Proving years of experience equals stunning results.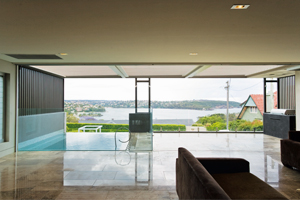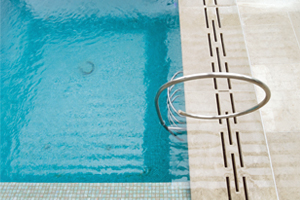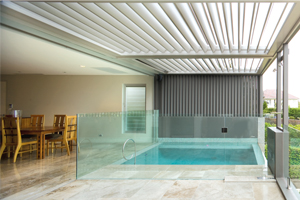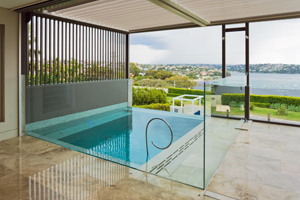 Following years of working together on many combined landscape and swimming pool projects, Bruce Hitchcock of Freestyle Pools was given the chance to create a special project for Marty Roberts, company director of Get Smart Landscaping. With a compact indoor/outdoor area to work with, the pool had to fit within the space available while maximizing the stunning harbour views from the Mosman property. The pool also had to be safe and secure for Marty's twin six-year-old boys, while ensuring the stylish, contemporary look of the home was complemented.
The finished product is beautiful. The simplistic design attached to the side of the dining area of the home creates more than an area for entertainment, but also a water feature for both inside and outside of the home. Finishing touches, such as the stylish ladder into the pool, add a touch of difference to the design, while a glass panel on the outer side of the pool creates a new water feature for the garden set below.
Freestyle Pools was established by Bruce and Anne Hitchcock 16 years ago and specialises in architecturally designed pools and spas. Completing about 30 to 40 pools each year, Bruce and the team from Freestyle Pools concentrates on a quality finish each and every time.
Project details:
Pool built by Freestyle Pools
29 Bevan Place, Carlingford NSW 2118
P: 02 9873 1182
M: 0418 227 706
F: 02 9871 5623
E: freestyle@cyberone.com.au
Builder's Licence Number: 49258C
ABN: 38 057 539 107
Interior: Bisazza glass mosaic interior tiles
Paving: Travertine
Sanitation: Waterco pumps and filter. Chemigen Chlorinator
Cleaning: Paramount infloor cleaning system
Pool designed by Marty Roberts of Get Smart Landscaping
Photography by Walter Glover