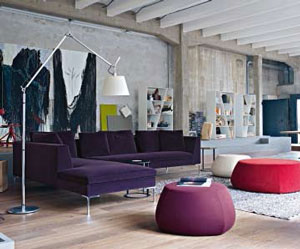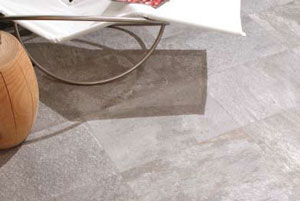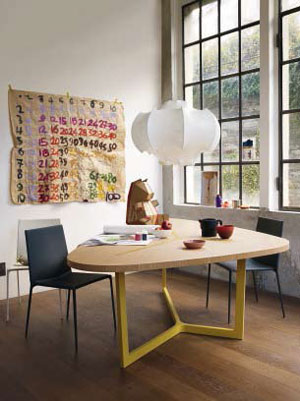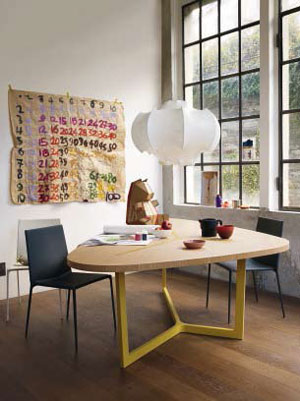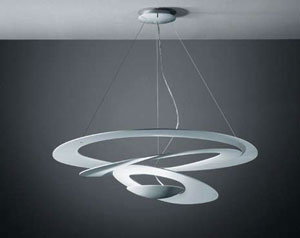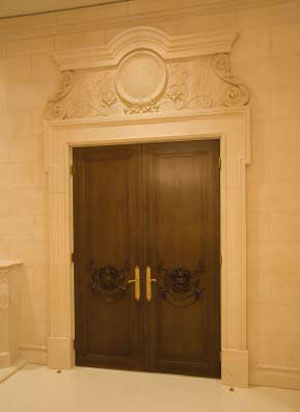 From the grandiose State Library to the angular atrium in Federation Square, its streets never fail to please the eye. But it's also a city that encourages one to dig. Melbourne is masked; its secrets are hidden and for some of us, that is exactly why we love it.
Behind its industrial façade lurks a labyrinth of laneways, boutiques and character-filled bars. Every venue has a story, whether it's the hole-in-the-wall café that was once a telephone switchboard, or the perpetual turnover of popup galleries full of vivid and contemporary art.
From its wealth of heritage architecture to its contemporary, cutting-edge design, the city of Melbourne is a microcosm of the design world that's rich, diverse and sure to inspire.
It's a melting pot of innovation with a range of design events, festivals and year-round markets.
The city celebrates all aspects of design with zeal — from textiles to typography, architecture to avant garde.
Whether you're after bespoke furniture, unique pieces of art or simply the best suppliers for a project, Melbourne offers a plethora of options for the design-savvy traveller. In this special segment, we turn to Melbourne as a source of inspiration for our homes and lifestyles, exploring the latest in its ever-changing design market.
Worldly and stylish
The Martin Guinevere occasional chair from the Andrew Martin collection is available exclusively from Coco Republic. Andrew Martin is the UK's fastest-growing furnishing company, distributing to more than 51 countries worldwide. Managing director Martin Waller's philosophy is to provide simple yet innovative designs with global inspiration using distinctive colours and textured fabrics. He translates crafts and cultural traditions found on his travels into stylish, contemporary creations.
Andrew Martin remains ahead of the field, constantly introducing new ideas that are widely copied by the rest of the industry. Coco Republic is very proud to be the exclusive stockist for the Andrew Martin brand within Australia.
Floor of the future
Quartzite tiles available at Erneste Tiles simulate natural stone tiles. Quartzite is a technologically advanced product that promotes a stunning and contemporary feel. Manufactured with the latest digital ink technology, each tile is unique and varies in pattern as well as colour. It also has the added advantage of being available in two different surfaces that work perfectly together for a seamless indoor and outdoor look.
Visually perfect in replicating the patterns and textures of natural quartz stones, Quartzite provides superior performance, as it is a full-body porcelain tile.
Table for seven
The Seven table by B&B Italia is characterised by the shape of its top. With three different sides, it is able to accommodate seven people or, as its designer likes to say, six plus one. The Seven table has the ability to alter the layout of the traditional dining area and changes how people view they should be seated for meals.
A three-branched design is shown on the top of the table, a graphic that is at once a contrast and harmonic. The metal structure comes varnished in several colours. The wooden top is available in light, grey or brown oak, or satin
Handsome and sophisticated
This sophisticated Christian Cole chair is crafted from American oak timber with a solid hardwood frame. The handsome piece is fully upholstered with Warwick Fabric and finished with Danish oil by hand.
Christian Cole Furniture has been established as a leading designer and manufacturer of contemporary, custom, handcrafted furniture for more than
10 years.
The company has a strong philosophy of sustainable practices in every aspect of its operations, from sourcing and preparing the materials used to designing, constructing, finishing and maintaining pieces of furniture. The business reflects a culture of sustainability as well as a respect for the beauty that is found in nature and the individual character and high level of craftsmanship that goes into each handmade piece
Flowing form
Artemide's Pirce suspension lamp is an artistic way to give a room glow and ambience. The unique piece was designed by the talented Giuseppe Maurizio Scutellà. Opening out of a slim disc are fluttering spirals that fall gently downwards, creating magical effects of form and light. This contemporary and subtle piece is available nationally from Artemide.
Classical Stone
Re-create the timeless elegance of traditional European stone exteriors and interiors with Chateau Couture's exceptional range of classical stone architectural profiles.
Interior profiles spanning architraves, cornice and skirting boards through to stone pediments, entablatures and wall tiling create an interior reminiscent of the Louvre. Exterior profiles include an exquisite range of hand-sculpted cartouches, corbels and keystones.
Made from high-quality cast stone and designed and colour-matched to meet individual requirements, the authentic designs capture the timelessness and sophistication of European styling. Chateau Couture warmly invites you to view its showroom by appointment to discuss the many design options available.
European flair
The beautiful oversized Louis XIV-style commode in fruitwood with bronze hardware and aged finish is a piece of pure decadence from Drexel Design & Supply. For the past 25 years, Drexel Design & Supply has specialised in reproducing European-period furniture that is a true reflection of the lasting style and beauty of the original pieces.
Custom-made furniture is a specialty, deliberately conceived and crafted for the discerning client. These design experts take pride in specialised furniture finishing processes using traditional methods which enhance the design, making each piece uniquely individual. Bookcases, commodes, mirrors, tables, chairs, consoles etc — both for domestic and commercial purposes — can be tailored to your specifications.