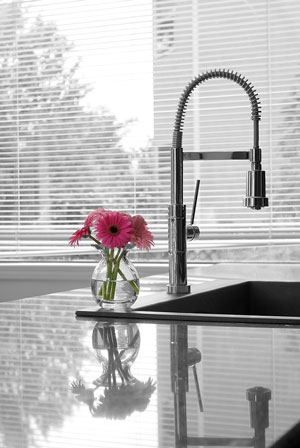 The Twin Tap Series 2

A smart kitchen should include appliances that not only look smart but also offer innovative benefits to its users — for example, more energy-efficient, time-saving or space-saving.
Whelan Twin Tap Series 2 is a product that will fit in comfortably in any kitchen design. Its space-saving design makes it perfect for kitchens of all sizes. Functional and elegant, its ability to produce endless filtered boiling and chilled water makes it the perfect partner when entertaining. A two-stage filtration system removes dirt, chemicals and odour to improve the taste of the water.
Meticulously designed with simplicity, durability and low maintenance in mind, the Whelan Twin Tap Series 2 is the only dual-purpose drinking tap on the market that doesn't require solenoids, pumps or other complex software to make it work efficiently.
This Australian-designed and world-patented product has been engineered for your enjoyment.
For more information
WHELAN INDUSTRIES
Phone: 03 9560 9000 or
Go to www.whelanindustries.com.au.