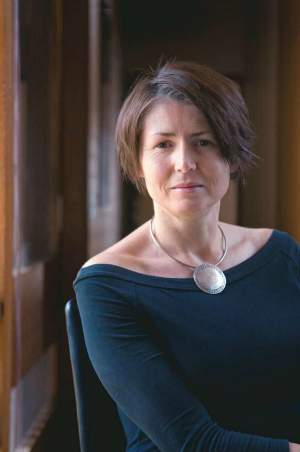 A woman who represents the new face of the Australian architecture profession — dynamic, young, innovative and "green" — has been appointed the Australian Institute of Architects' (AIA) 70th national president. Thirty-nine-year-old Melinda Dodson, of GHD Architects in Canberra, is the youngest person ever to take the role of national president, and only the second female to hold this office in the institute's 79-year history.
Louise Cox, the current head of the world's peak architecture body, the International Union of Architects, was the first female president. Ms Dodson began her architecture career in Adelaide 15 years ago, graduating with First Class Honours from the University of Adelaide. She has since worked in practices in both Adelaide and Canberra, and recently joined multi-disciplinary practice GHD Architecture as principal architect. Immediately before that, she spent a number of years with award-winning Canberra-based firm Daryl Jackson Alastair Swayn Architects. During her career, Ms Dodson has managed both large and small architectural projects in the areas of education, health, commercial offices, interior fitouts and campus planning. She has worked as design architect on many award-winning projects and has been very active in the institute's ACT Chapter, receiving the Australian Institute of Architects ACT Young Architect Prize in 2005.
As national president, Ms Dodson's key priorities for the institute and profession over the coming 12 months are to focus on the development of:
• Sustainable cities and architecture
• Effective contract and project partnerships
• Support for young/emerging and female architects • A fostering of the institute and architecture community working in Australia and offshore Ms Dodson's key commitment is to increasing awareness and adoption of sustainability: "In Australia we are not yet meeting the challenge of climate change, despite incontrovertible and overwhelming evidence about cities and greenhouse-gas (GHG) emissions," she says. "Modelling data and reports confirm rising global temperatures, drastic loss of forest, plant and animal species, and current growth in urban populations of 1.2 million per week. "As a result, there are parts of the world defined as 'climate change vulnerable' — including many of our Australian cities and the international cities we rely on for trade and commerce. "To turn this around requires vision, leadership and effective action, and as leaders of a GHGintensive industry, architects have a responsibility to act.
Through the creative process, we can provide architectural solutions that sustain long-term human health and wellbeing." Ms Dodson says Australian cities, without exception, must address the ceaseless suburban sprawl, which, coupled with other consumer trends, continues to increase carbon emissions. "We seek 'smart growth' of our cities, such as urban infill. All new and existing buildings must work with our climate, not fight it. It's essential that, as the trend towards bigger and bigger houses continues, we all ask ourselves how much is enough," she says. Ms Dodson succeeds leading Sydney architect Howard Tanner.