It's the battle of the backyards! Whether you choose the side of rolling green hills or tiny balconies, there is an array of products available to suit your outdoor dining needs.
Above: Alfresco kitchen by Germancraft, www.germancraft.com.au
Alfresco dining has grown in popularity thanks to our glorious climate and sheer the abundance of space this country has to offer. But don't think for a second that a small outdoor area is going to limit your possibilities for outdoor dining. We've compiled a comparative list of options to suit any size space, from luxurious, sprawling backyards to petite terraces (and even tiny balconies).
Petite terraces vs. luxury backyards
1.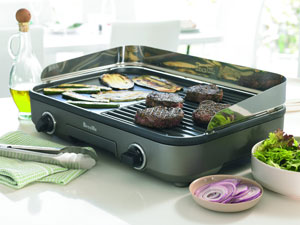 2.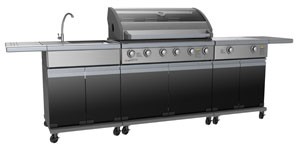 THE BBQ
1. Breville's Dual Burner Grill is a great alternative when you don't have space for a full-size barbecue. It would also suit a small balcony. www.breville.com.au
2. If you're a grill-a-holic, the Burner Matador Grande hooded barbecue is sure to be right up your alley. www.bunnings.com.au
3.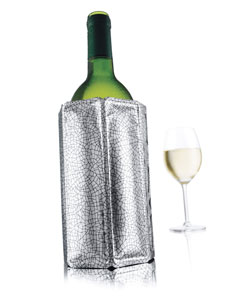 4.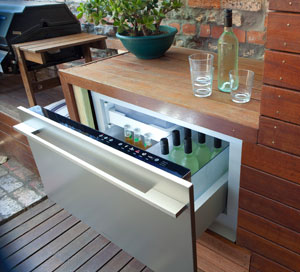 THE ESKY
3. A frozen jacket for your wine, the compact Vacu Vin Rapid Ice wine cooler can chill wine in just 5 minutes. www.villamondo.com
4. Your guests will never be without a cold drink in hand with the the stylish CoolDrawer, an outdoor fridge/freezer drawer by Fisher & Paykel. www.fisherpaykel.com.au
5.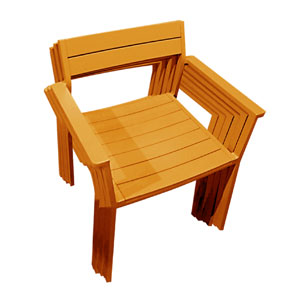 6.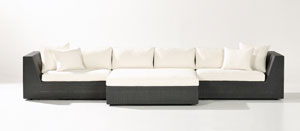 THE FURNITURE
5. Metropolitan outdoor chairs can be neatly stacked to conserve space when not in use. www.aerodesigns.com.au
6. Splash Modular Sofa is the epitome of outdoor comfort and it comes with fully removable covers for easy maintenance. www.coastfurnitureandinteriors.com.au
7. 

                   8.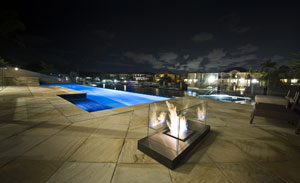 THE HEATER
7. This skinny Patio Heater is just the right size to fit neatly into a small corner or balcony. www.maximhousewares.com
8. No-smell, no-smoke and no-fuss outdoor ethanol fires from Ambience Eco Fires will keep your outdoor space usable all year round.  www.ambienceecofires.com.au
9.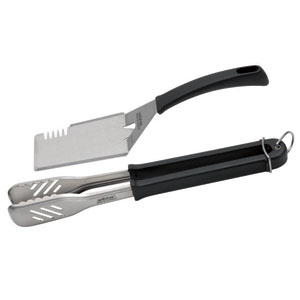 10.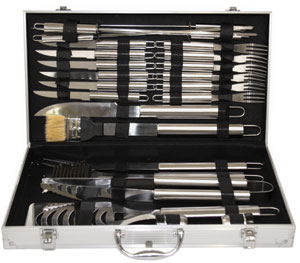 THE TONGS
9. Keep BBQ tools to a minimum with the BAR.B.PACK, www.bunnings.com.au
10. or opt for the maximum with the deluxe stainless-steel 24-piece barbecue set from Masport. www.masport.com.au
From Kitchens & Bathrooms Quarterly 19.2