There's so many ways of styling your bathroom to your own personality. Here's three distinct designs to help you decide:
White and modern: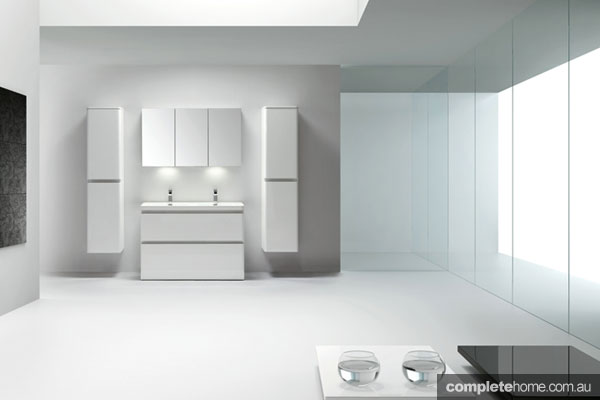 Appealing to the aesthetic of clean minimalism, this bathroom aesthetic is no fuss and no nonsense. Featuring softclose Blum hardware, and focusing on glossy white surfaces, this design is perfect for neat-freaks and minimalists alike.
Cool and dark:
Appealing to a more contemporary and young look, this style of bathroom is gaining in popularity. The mix of traditional white cabinetry and bathtubs with charcoals and reds is effective and bold.
Elegant and luxurious:
Mixing grey-ash cabinetry with luminous surfaces and a chandelier, this elegant look is for those who want their bathrooms to be a little more. And this luxurious style is certainly it.
For more bathroom products and fittings, check out Forme Bathroom collection.
Written by Lauren Farquhar