This stunning bathroom is reminiscent of what you'd find at a five-star resort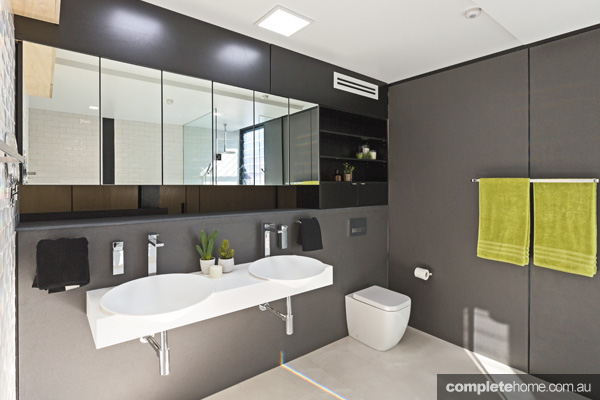 This bathroom emanates a beautiful softness in both character and form. When designing his master ensuite, owner and architect, Zig Stelmach, was seeking to evoke the global purism of five-star hotel bathrooms. The ensuite, which flows uninterrupted from the master bedroom, is layered with elements that stimulate the senses and relax the mind. Inside the luxuriously large shower, the rose provides a relaxing bathing experience — as if under a waterfall.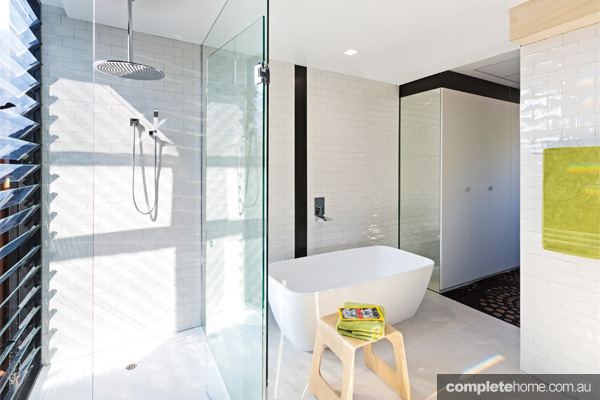 The limited-edition bath is gently contoured and is both elegant and simple. Hand-made gloss white subway tiles, with their subtle irregularity, are in harmony with the bathroom's clean lines. Natural light and minimal sound was key in creating a meditative space. Diffused light glows through the blinds, which serves to soften the room and maintain the clean-lined aesthetic.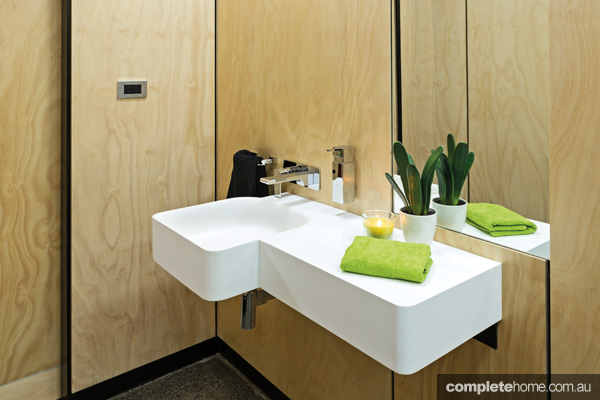 The muted floor tiles ensure there's no clumping of water on the shower base and the extractor fan is entrenched deep within insulation, so only silent air rushes through. Everything is easy to clean, from the sinks to the grouting.
The result is a fully immersive experiential space."
For more information
Designer: Zig Stelmach, with First Choice Warehouse
Website: www.firstchoicewarehouse.com.au
Address: 311 Victoria Street, Brunswick VIC
Phone number: 1300 032 566
Originally in Kitchens and Bathrooms Quarterly, Volume 22, Edition 2