We chat to Reece Bathroom Innovation Award winner Toby Nowland about his unique Eggshell bath design.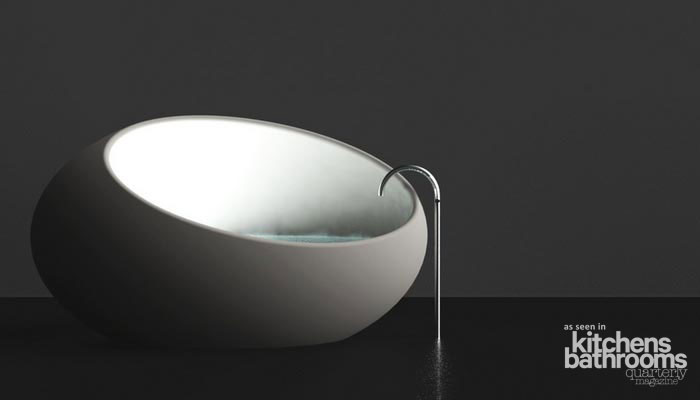 Where did your interest in design begin?
As a child, I really enjoyed art class and was always in the shed at home making things from found objects. Both my parents are designers, so I have been surrounded by design and creativity from a young age.
I have always been inspired by the works of Dieter Rams. I love his simplicity and attention to even the smallest detail and try to follow his design philosophy that "design is as little as possible".
Tell us a bit about your winning concept.
My bathtub design references the light and delicate form of an eggshell. I wanted to create a unique, soothing experience for the user by introducing a light source in the base, which shines light through the water and projects reflections around the inner walls of the bath.
With sustainability in mind, my bath is designed in a way that it is long-lasting in its quality and in its aesthetic.
What inspired you?
I found that the majority of bathtubs in today's market are geometrically shaped with harsh, straight lines. My objective was to design a bathtub with a soft, organic feel to it – and what better way to do so than by observing natural forms? An eggshell has a very light, delicate nature and I wanted to express that in my design.
There's something really peaceful and tranquil about swimming in a pool at night – the lights coming from inside the pool shine light through the water and project reflections around the inner walls of the pool. I wanted to recreate this tranquillity.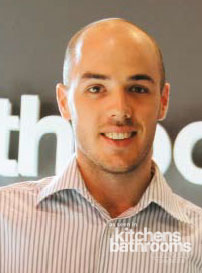 Bio:
Growing up in a family of designers, 22-year-old Toby was always destined to be creative. It was his passion for creating and problem-solving that led him to study Industrial Design. Toby is currently completing his Masters in Design at the University of South Australia. If his avant-garde Eggshell bath is any example, we can expect exciting things from Toby Nowland in the years to come.
For more details, visit bathroominnovation.com.au
From Kitchens & Bathrooms Quarterly magazine Vol. 18 No. 4