These tables are sure to add a touch of sophisticated style to your dining room
Blacksmith Dining Table
This bold table features unique perpendicular loop legs that enable a variety of seating options. The steel loop legs are coated with matt black powedercoat while the the timber is made of recycled spotted gum and steel and the table has a hand finish of oil and wax and rustic finish.
NYC Dining Table
Named after the iconic Big Apple, this dining table was designed specifically to allow greater versatility in seating and to preserve the natural rustic charm of timber. Like the Blacksmith, the table is hand finished in oil and wax.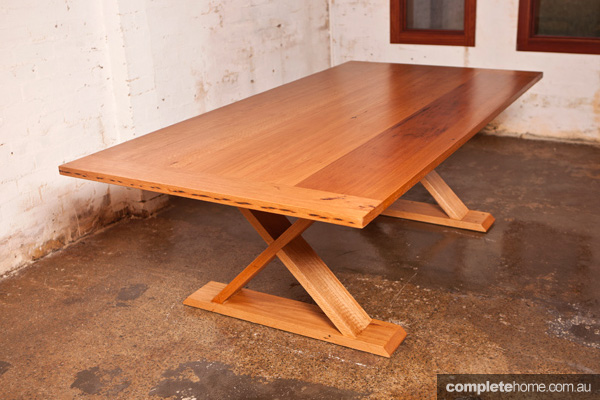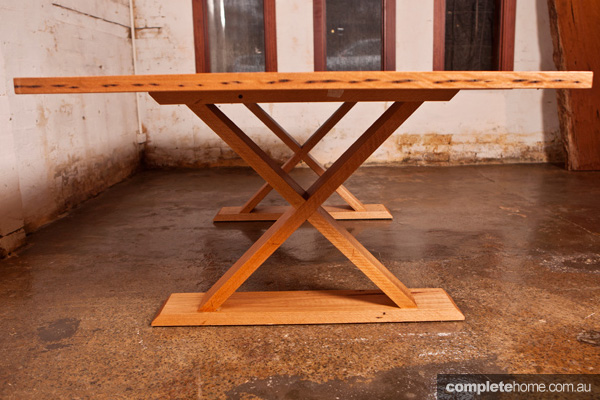 The Mynor Dining Table
Crafted to reveal the rich depth of colour and grain that comes from century old timber, the Mynor features a recessed X base to allow for greater seating options.
Whistler Dining Table
You can expect many whistles of appreication for this stunning dining table. Rich in character and beauty, the Whistler is made from spotted gum and available in a variety of leg designs to suit your seating requirements.
Eva Dining Table
Made from 60mm recycled messmate, the Eva table features a round top with continuous lines that contrast sharply against the square edges of the base, giving this timeless look a contemporary feel.
 For more information
Coopers Store
Website: http://coopersstore.com.au/
Email: info@coopersstore.com.au
Address: 86 Woodfield Blvd, Caringbah NSW 2229

Phone: 02 9540 1922
Written by Ben Nour