Forget boring office lighting. Introducing one of these original designs in your home office should put you light years in front of the competition.
1.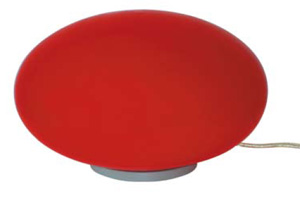 2.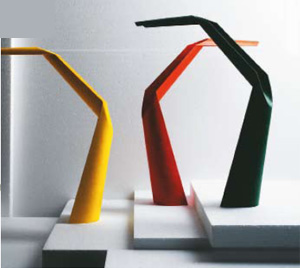 Choosing lighting for your home office can be tricky. You want something that will reduce or eliminate eye-strain, especially if you plan on working long hours, but that doesn't mean you have to opt for something boring and simple. Lighting should reflect your personal style too. Here are a few options we're coveting at the moment. They'll add style to your home office, but will blend in enough that they don't distract you from your work.
1. Naro lamp by Aero Designs (www.aerodesigns.com.au): This lamp from Aero Designs is reminiscent of a sea sponge or polyp! Maybe not quite right for the desk, this would look great on a shelf in a built-in bookcase or on a side table. It would be perfect for creating some atmospheric lighting.
2. W101 Claesson Koivisto Rune lamps by Wästberg (Available from Euroluce www.euroluce.com.au): How cool is this? This dimmable table lamp from Wästberg is made entirely of biodegradable paper! Comprised of pressed sheets of DuraPulp (a mixture of wood pulp and starch), it is strong and durable. And its state-of-the-art LED system provides the most electricity-conserving, quality light possible. Crazy!
3. Piani by Flos (Available from Euroluce www.euroluce.com.au): This industrial design by Flos is made of moulded plastic and doubles as a tray. It would be perfect if you're into handicrafts like needlework, jewellery making or model building.
4. PO/0002-003 Table lamp by Cappellini (Available from Corporate Culture www.corporateculture.com.au): While these ceramic designs from Cappellini wouldn't work as stand alone table lamps in a home office, they'd be perfect as a secondary source of light, nestled amongst some of your other office accessories, to lessen annoying shadows and the glare from your computer.
5. Wire lamp by VerPan (Available from Corporate Culture www.corporateculture.com.au): Released in 2010, this wire lamp by VerPan is actually a re-issue of an early 1970s design. But the modern version uses plastic rather than metal to form the cap on the upper part of the lamp. It creates much softer light, which would be perfect for a home office.
6. Amy lamp by Delightful Unique Lamps (www.delightfull.eu): This retro lamp by Delightful Unique Lamps was actually inspired by the late Amy Winehouse! Is the beehive-shaped design weird or wonderful? Not sure exactly where this rates on the scale of creepiness, but we do love this lamp.
7. Block lamp by Harri Koskinen (Available from Design House Stockholm www.designhouse.stockholm): Part of the Modern Museum of Art in New York's collection since 2000, this lamp from Harri Koskinen is considered a design classic. It is another one that wouldn't suffice if you tried to use it as a stand alone table lamp in your home office, but it's so cool that surely you could find a spot for it somewhere!
8. Chuckel lamp by Steendyk (Available from Anon&Co. www.anonandco.com): Steendyk's resellers describe the Chuckel lamp as having "a cheeky undulating skirt." How cute. But this lamp also has a sculptural quality that conveys elegance making it adaptable to a variety of home office environments, whether they're more formal or on the creative side.
3.
4.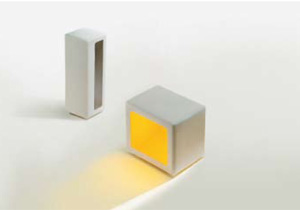 5.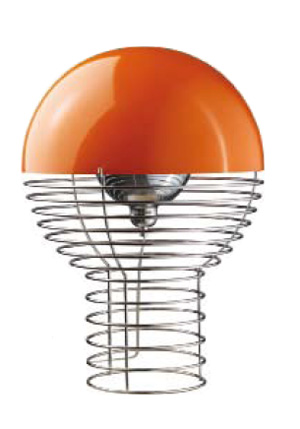 6.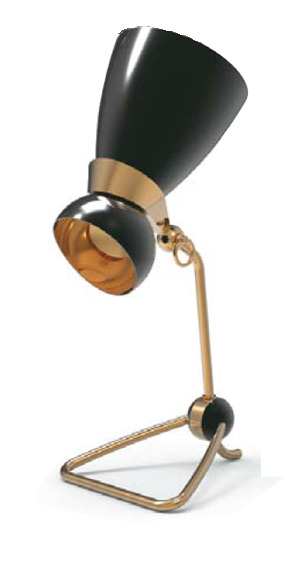 7.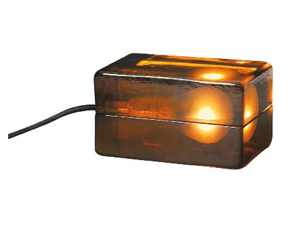 8.