Tom Fisher is the Marketing Director at Zip Water. We caught up with him to talk sustainability, product innovation and what consumers are looking for in a drinking water system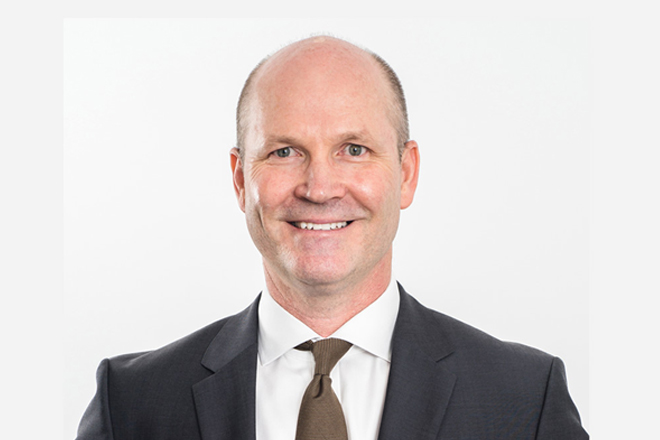 Zip are world leaders in instant drinking water systems, with a passion for products delivered to the highest specifications. Zip sets the standard for drinking water by coupling world-class filtration with innovative patented technology. They also set the standard for sustainable products and manufacturing. This extends right throughout the supply chain.
Can you tell us a little bit about yourself and your work with Zip?
I've been at Zip for 8 years now as the Marketing Director. I'm passionate about product design and innovation. We put the customer at the centre of everything we do. They influence all areas of the business and their input is clear through all our products and services.
How does the role of the customer influence Zip's approach to sustainability and environmental impact?
We aim to predict the needs of the customer and incorporate into our products what they expect regarding sustainability.
We're seeing a rapidly shifting conversation about sustainability and our natural habitat. Our customers are becoming more aware of their responsibilities when it comes to sustainability.
As a result, they are building, living and working in new spaces that are energy efficient and water efficient, moreso than ever before.
We need to be able to complement these buildings and help our customers achieve their energy and water usage targets.
With this in mind, we aim to be conscious about what we recommend, and the products we design and build.
The other thing from a customer perspective is that they want to reduce waste. So, we instantly convert ordinary tap water into pure-tasting water in the form our customers want. We are responsible for leading and driving this category. From a customer perspective, it means they no longer need to keep or buy plastic water bottles.
Zip focus on sustainability and sustainable accreditations. We have an Environmental Product Declaration (EPD) for our Zip HydroTap products. Internationally recognised and independently verified, the EPD details the environmental impact of our HydroTaps from production, through to manufacturing, distribution, installation and maintenance.
This puts Zip in the best possible position to help our customers make the best and most informed decisions, both for themselves and the planet.
What are some of the key ways and technologies that Zip uses to increase their sustainability credentials?
Zip are proud to offer products and services with a multifaceted approach to sustainability. This includes energy efficiency and reducing both our environmental footprint and the end user's.
We have developed and patented our PowerPulse™ technology which reinvents the way water is heated and temperatures are maintained. Water heaters conventionally would heat water en masse, letting it cool then over boiling it to 100+ degrees. This heating cycle draws a lot of energy and is generally inefficient. PowerPulse™ transforms this process. Water is heated rapidly in small increments. The product maintains that temperature at a customer specified point. This ensures that the process is very energy efficient.
Our products are also air-cooled as opposed to water-cooled. In the refrigeration process, air-cooling is a great environmental option.
The Zip product catalogue also features advanced technology points such as advanced thermal insulation and energy conservation. We have a choice of energy-saving modes and also offer light sensitive capabilities. Light sensing means the tap is able to sense when the lights in an office are switched off, which activates sleep mode to save energy.
How does this approach extend beyond the product?
Part of offering a sustainable product is ensuring that the process and manufacturing behind it is also sustainable. We take care to ensure each Zip HydroTap is sustainably manufactured and to the highest quality. We carry a full WaterMark and WRAS approval so our customers can be sure that they're receiving the safest and highest quality product on the market.
Through this process, a lot of what we're doing on the manufacturing side is focusing on the way we recycle and minimise waste. On site, we have water-recycling units that we use in the cleaning of products to ensure there is minimal wastage. Using advanced computer design software, we create optimal cutting patterns to reduce waste whilst also recycling offcuts. We also work with our products throughout their full lifecycle. If we are responsible for the replacement or maintenance of a product, we actually bring them back into our facility, strip them down, and dispose of them responsibly.
We are also conscious of the way we use packaging through all steps of our manufacturing process. This ranges from buying in bulk in specifically determined packaging, to minimising plastic and using recyclable board when we ship product out to clients. This allows us to help the environment by reducing packaging across the whole supply chain.
For more information