How can you create a stylish and expensive looking kitchen without spending an arm and a leg? Enlisting the help of a kitchen expert is your first step! Wholesale Kitchens shares its top tips and tricks to creating an expensive looking kitchen for less.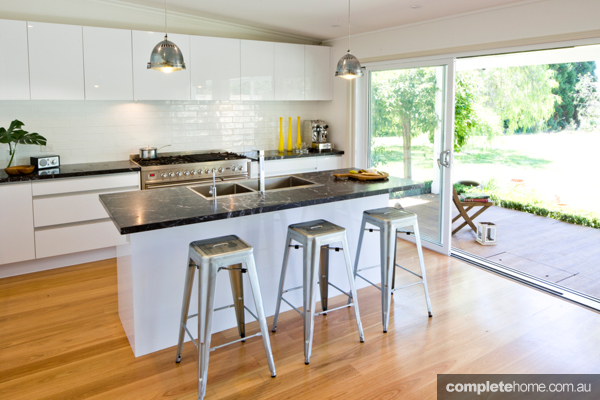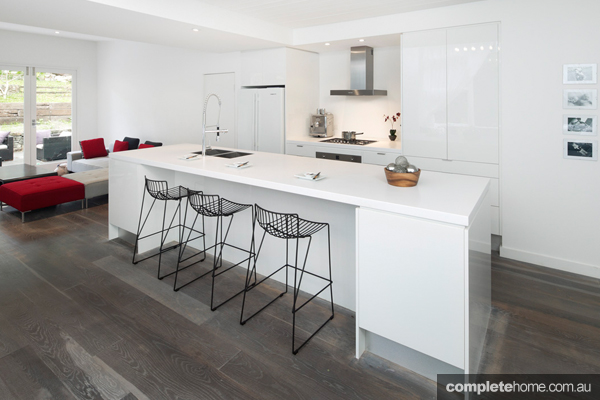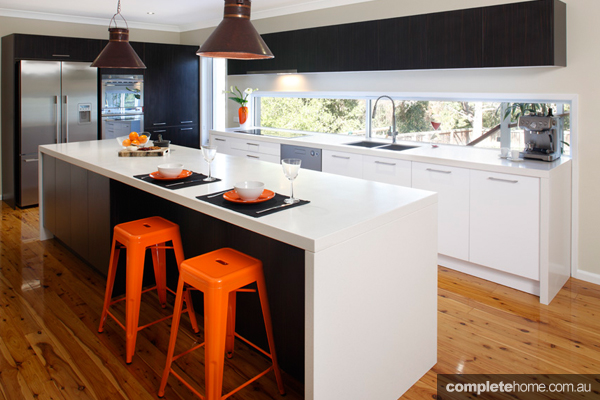 Checklist
Create a checklist of everything what you want in your kitchen then run through that list and determine which items would be nice to have and which are non-negotiable. You might love the idea of under cabinet lighting or soft closing drawers, but can live your life without these. On the other hand, a dishwasher might be an essential appliance you won't compromise on.
Benchtops
Wholesale carries a line of solid surface bench tops that are a cost effective solution for discerning customers – you can achieve an impressive 52mm thick benchtop for the price of a 20mm engineered stone bench top. It's also non-porous making it hygenic for food preparation plus it won't absorb stains, and can be repaired invisably.
Cabinetry
In the long run, you will save money by choosing high-quality cabinets from a reputable manufacturer offering a guarantee and AFRDI (Australian Standards) approval. I recommend sticking to white and neutral tones to avoid falling victim to short-lived trends. To convey a stylish European look, select gloss finished doors.
Affordable Appliances
Don't overbuy. The difference between "good," "better," and "best" appliances is often in the bells and whistles. Determine your minimum requirements and which extras you're willing to pay for. Wholesale Kitchens now offers appliance packages so negotiate on price and bundle with your kitchen.
Splashbacks
Tiles are your most economical option – combining stylish accent tiles with a simple design can add a 'wow' factor to your kitchen. Glass splashbacks on the other hand may cost a little more, but create a streamlined and modern look, eliminate the need grouting and are easy to maintain.
Consult an Expert
Expert designers will pull the right products together the first time, eliminating mistakes and saving time and money without sacrificing style. At Wholesale Kitchens, we offer an obligation free design in-home consultation and can also assist with finance for your kitchen. We also offer a price guarantee – if you can find the same kitchen for less, will match the price and credit you 10% of the difference.
Visit the team at Wholesale Kitchens and arrange for a free in-home consultation with a professional kitchen designer and get more tips on how you can design your dream kitchen for less!
Visit wholesalekitchens.com.au or call 1800 332 223 for more information.