Being green is easy with ehouse's refined, compact design. This home is suitable for any size site, including cottage blocks, with its standout elements being its small footprint and flexible orientation.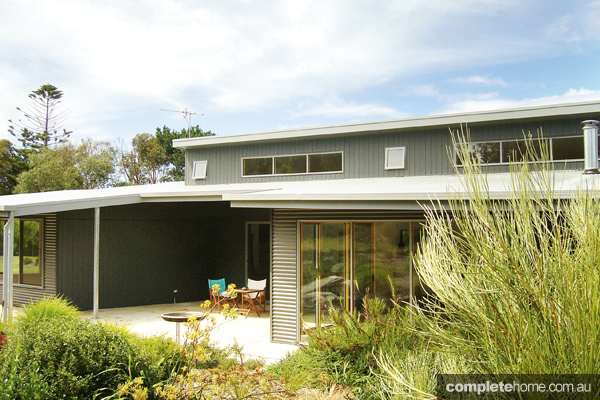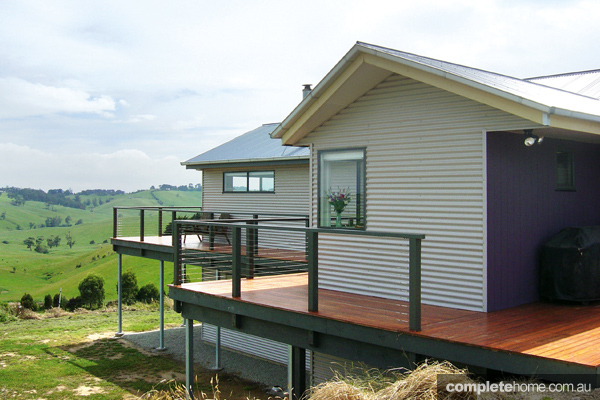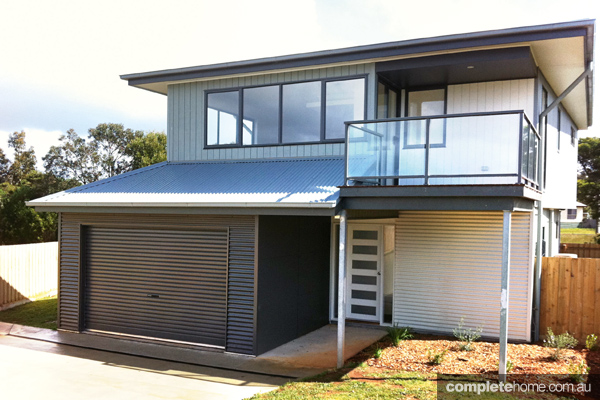 Brief specifications
Accommodation Three bedrooms, 152 square metres
Garage 26 sq m
Decks 40 sq m
Total building size 218 sq m
Building envelope 9m wide x 15.5m long
Site coverage 140 sq m
With the choice between three or four bedrooms, this home will suit all your requirements. ehouse's unique design provides clients with the affordable opportunity to have an energy-efficient, sustainable home that meets current six-star requirements. To echo Australian architect Glenn Murcutt's sentiment, it "touches the earth lightly".
Geoff Ashby of ehouse explains: "What ehouse has managed to achieve is a clever yet simple external framework. The outside perimeter of the design does not change; however, what makes our design stand alone is that the internal structure can be altered to suit both the homeowner and site orientation. This effectively guarantees that the home can easily adapt to any site, while allowing the occupants to personalise the inside of their home.
"The internal layout can be changed to assist orientation independent of the external walls, ensuring that clients don't incur additional costs. The top storey can also be altered or flipped over, independent of the lower storey and vice versa. Having the living spaces upstairs enables owners to access views from the front, side or rear of the home, giving the design strong visual appeal and allowing plenty of natural light and air flow into the home."
It is because of this framework that this ehouse design suits locations of all sizes: inner-city, seascapes, treescapes and alpine retreats. It can be made bushfire-friendly or cyclone-proof and the facade will integrate with its surroundings merely through changes to the material palette — not the walls, not the size, not the structural components.
With ehouse, you no longer have to ask, "Will it work on my site?" This design simply works.
ehouse's design boasts approximately 30 separate features that ensure the home is sustainable. Some of these include:
• Maximum retention of the site for organic uses.
• Low-allergen timber and ceramic floors.
• The preservation of natural drainage and contours.
• Views from top-storey living and decks.
• Flexible orientation.
• Zoned living environments.
• Flexible window placement and sizing to ensure climate control.
• Roof rain catchments, water storage and distribution.
• Prefabricated homes and efficient style construction.
• Renewable and recycled materials used throughout.
ehouse regards living an environmentally friendly lifestyle as extremely important for the community. The company is passionate about good design and, in response to caring for the environment, has produced this outstanding home. From first home buyers to retirees, ehouse's new eco-friendly design will suit everyone.
FOR MORE INFORMATION
ehouse PO Box 1372, Narre Warren MDC 3805
Phone/Fax (03) 9707 2801
Mobile 0418 341 413
Website ehouse.net.au
Originally from BuildHome Victoria magazine, Volume 43