When deciding where to live, most people select that one very special location to provide the lifestyle they want (be it country, city, seachange or retirement). It makes sense to follow through and have a design that is tailor-made, sustainable and suited to the lifestyle choice.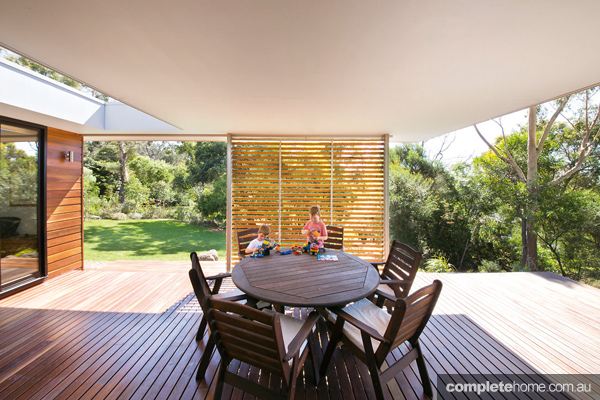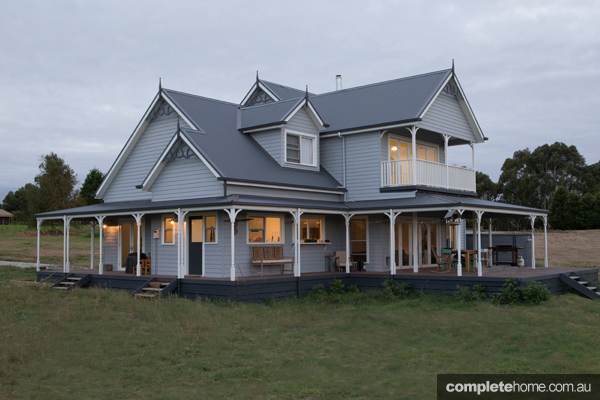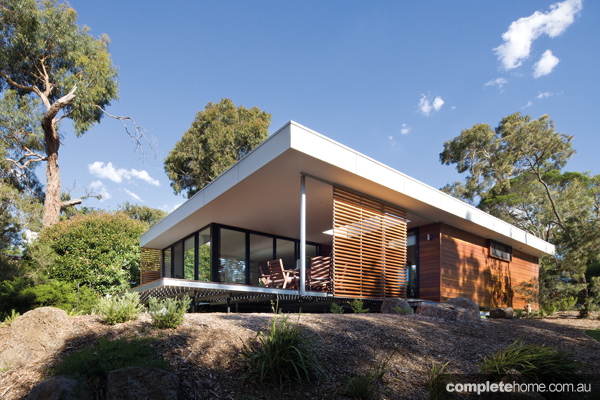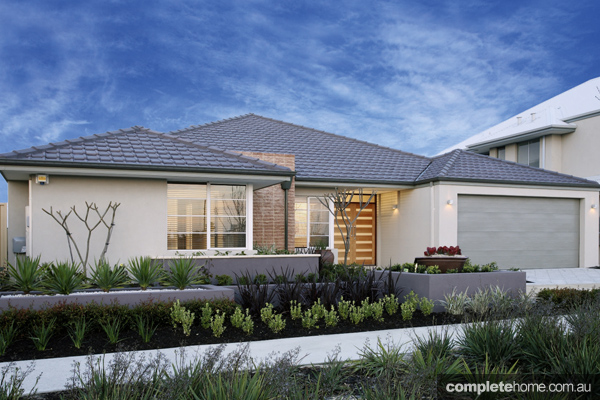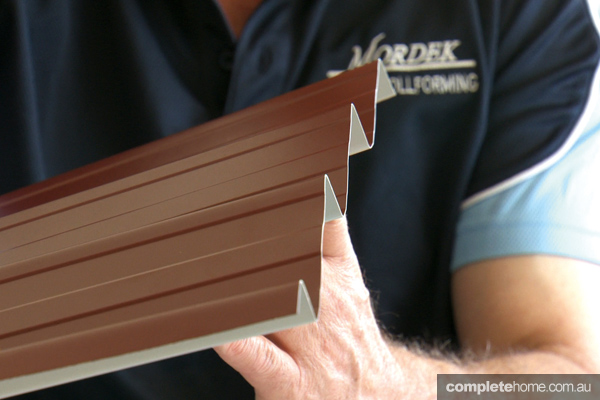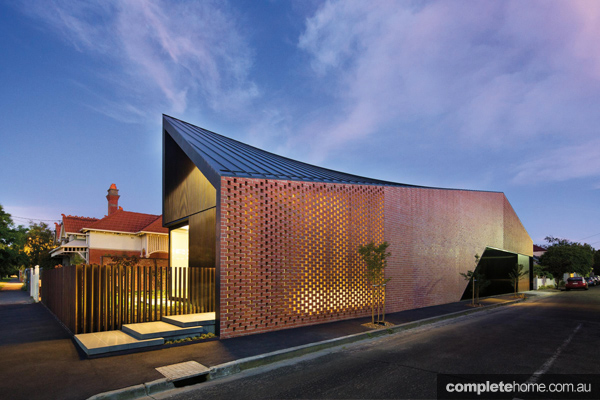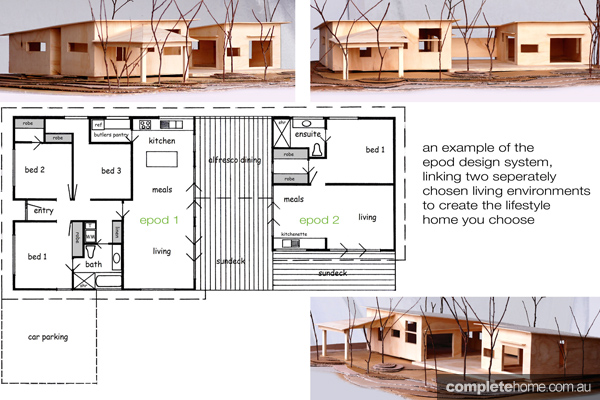 "These days, sites are continuing to decrease in size while prices are rising, lifestyles are changing and becoming busier," explains ehouse designer Geoff Ashby. "Young buyers need a start-up option, something affordable. The elderly are looking to downsize and bank some savings, and the family unit desires individual spaces, places to escape. Today children remain at home longer, and frequently adult children return to the family home. Housing choices are changing."
In order to embrace the change and design for it, ehouse has developed lifestyle building blocks — their epod models. Various epods are available, ranging in size from 18 square metres for one room to 100 square metres for three or more bedrooms. The pods are created to stand alone or can be paired with other pods as seen in the illustrated model.
"You can now create your new lifestyle home by linking two or more pods on one site, or simply add a freestanding pod to your existing home," says Geoff.
In the model illustrated, ehouse has linked two epods with a central alfresco/dining/meeting area to create an exciting home with two distinct lifestyle functions.
"Why not use two pods to create a holiday home? You can relax in one pod while the other is available for rent," says Geoff. "For an affordable start a young adult can live in a pod in the backyard, and later this pod can become a home office, studio, granny flat or guest accommodation. We use alfresco areas to link pods, creating a resort style living environment in your own backyard."
The epod concept satisfies the three key design elements of site, brief and budget while addressing the changing lifestyles of homeowners.
Company profile
ehouse continues to provide innovative, sensible, solutions for the modern housing market. "By taking a practical, logical and sympathetic approach today, we ensure our actions will not inhibit the growth and well-being of future generations", says Geoff.
For further information on the ehouse pod system, or other design services including custom and standard housing designs, visit the ehouse website. Follow the website links to Facebook and Twitter for design tips and to view an epod project from start to completion.
FOR MORE INFORMATION
ehouse PO Box 1372, Narre Warren MDC 3805
Phone (03) 9707 2801
Mobile 0418 341 413
Website ehouse.net.au
Originally from BuildHome Victoria magazine, Volume 43