Australia has just discovered what the domestic and commercial cooks of Europe have known for more than 90 years. The premium quality and style of the Italian-made Steel range of cookers and ovens inspire you to be the best chef you can be.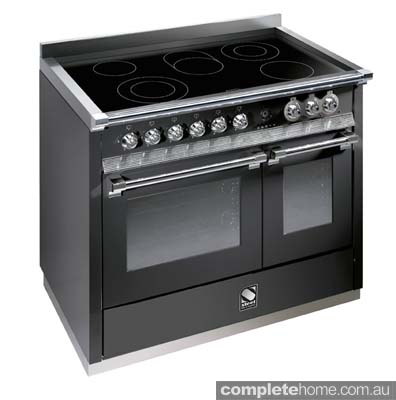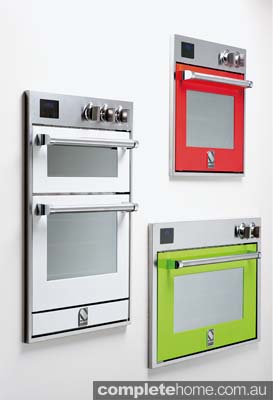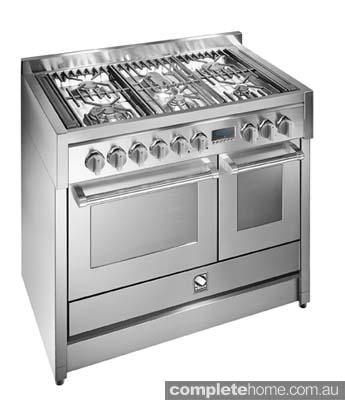 Steel's multifunction combi-steam ovens and cookers are designed to enhance the flavour of every meal. Cooking with heat and steam saves time and is much healthier than traditional cooking. This function eliminates the need to use fat or oil so when you roast, the meat is juicy but still crispy and brown.
With a new domestic range now available through Arisit, every home cook will feel like a professional. The A10SF–6I Ascot 100cm combi-steam upright cooker with induction cooktop and the G10SF-4T Genesi 90cm combi-steam upright cooker with gas cooktop are both aesthetically traditional but feature thoroughly modern engineering.
The GFE6 built-in 60cm combi-steam oven is available in a range of dynamic colours to suit any personality or kitchen style. The steel colour panels can be converted back to stainless steel at a later stage so resale won't stop you from expressing your true colours.
Each oven has nine functions and two unique combi-steam functions — Static and Fan Steam — a high-grade stainless-steel interior and two sets of telescopic rails. The double oven and 60cm oven feature a storage compartment and cleaning is also made easy with removable internal panels to the sides, rear and base of each oven.
FOR MORE INFORMATION
Steel 40-44 Mark Anthony Dr, Dandenong South Vic
Website www.steelbrand.com.au
Phone 1300 762 219
Email arisit@arisit.com
Opening Hours Mon-Fri 9am-5pm
Originally from Kitchens and Bathrooms Quarterly magazine, Volume 21.2