Hamptons Homes Of Distinction By Garth Chapman Queenslanders
Australians have taken to the Hamptons with passion and fervour. And why wouldn't they? Hamptons-style homes share many of the fine attributes and timeless elegance with traditional Australian architecture, such as the iconic Queenslander.
In designing and building our Hamptons display home, the guiding mantra for our team at Garth Chapman Queenslanders was to craft a striking family home. One that faithfully represented an authentic piece of traditional architecture while incorporating modern lifestyle fixtures and fittings.   History has shown our clients understand that this focus will ensure their new home retains its value, won't date, and will be a place they will be proud to call home. The home is designed to suit a standard block with a 15m frontage.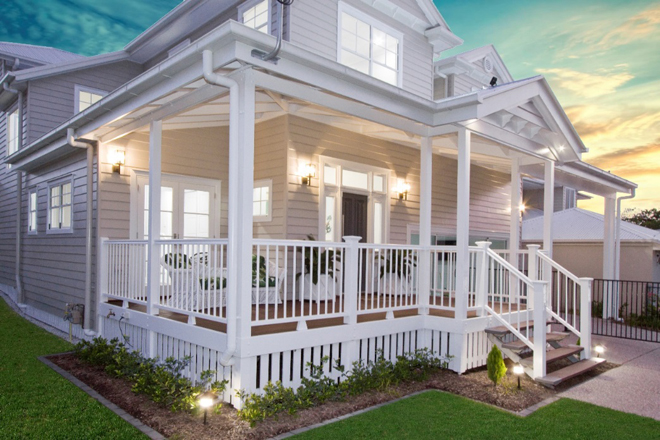 The external appeal of the home with its multiple gables, eave brackets, and Scyon Linea cladding link well with timber verandahs front and back.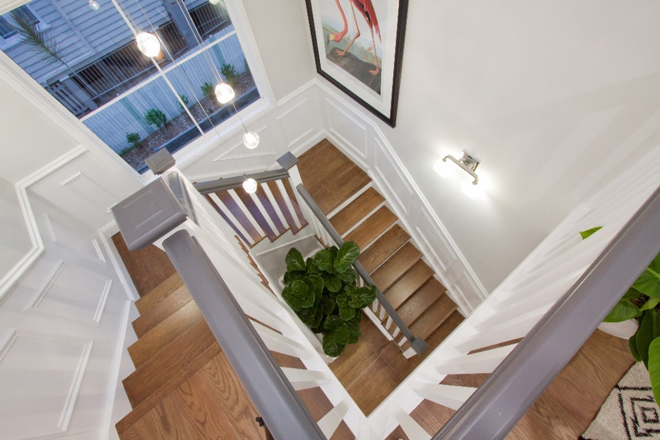 Other Features of Note:
Garage: Epoxy resin floor covering
Security: Yale security system and app-controlled entry.
Solar: CSR Bradford Solar System with provision for full Tesla battery back-up.
Come and experience this magnificent display home yourself
Garth Chapman Queenslanders have taken the key elements of the Hamptons home and incorporated them into our homes at more modest budgets than many of the original New York Hamptons homes. Our experience in these unique homes comes from decades of authentically crafting new Queenslander homes, with a focus on the unique architectural details that provide that authenticity. Over many years, we have worked with our clients to build Hamptons homes or we have integrated Hamptons styling of varying degrees into our Queenslanders.
The team at Garth Chapman Queenslanders share an obsession for excellent design and construction of beautiful homes through careful craftsmanship and attention to detail. Everything we do is directed by this dedication. Our clients are like-minded people who share our passion for excellence and authenticity. If this is you, then we invite you to start your journey with us – Contact Us. Our primary focus is to deliver your dream home with integrity and honesty to ensure your happiness and satisfaction with the end result.
For more information