Whether you've been dreaming of a tiny house, or adding a studio or living space to your backyard, the ECOBOX from Imagine Kit Homes provides the perfect off-grid solution that can be delivered anywhere
The ECOBOX from Imagine Kit Homes has already started to attract attention for its portability and ease of installation, but these tiny homes are also ideal for Granny Flats or living studios. With 18 square metres of space. A separate living room, kitchen and bathroom provide for completely self-contained living. What's more, it comes complete with its own solar system and water tanks.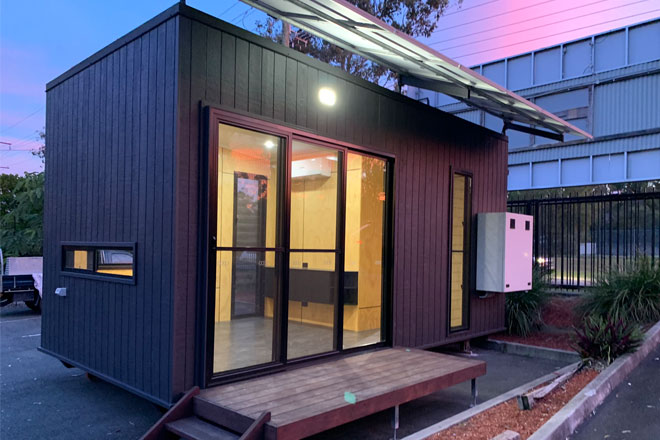 Whether you are looking for extra space for relatives, a separate residence for AirBnB rental or just some extra living space – the ECOBOX can be set up quickly and suits a range of purposes.
For more information