Raising the concept of recycling to new levels, this modernised container guesthouse proves that less really is more.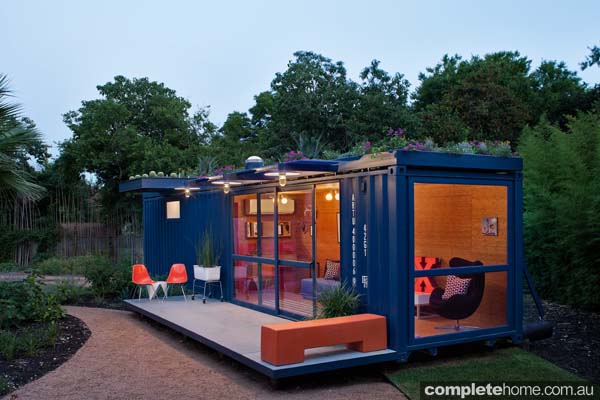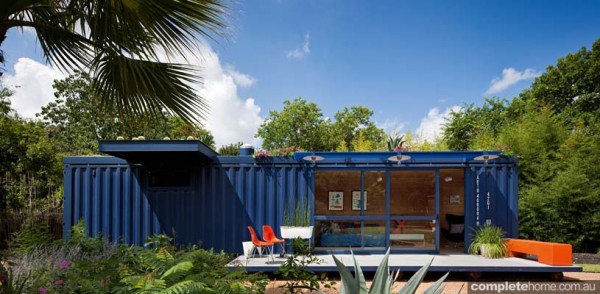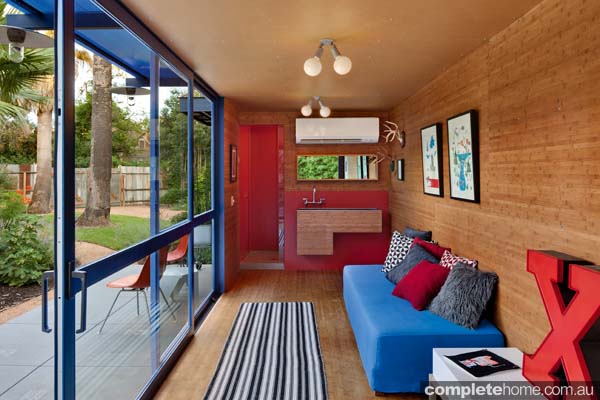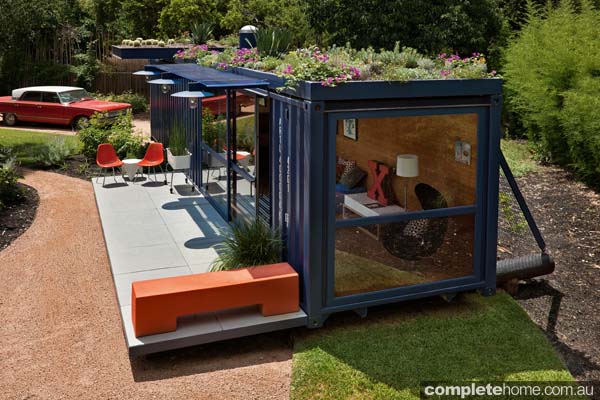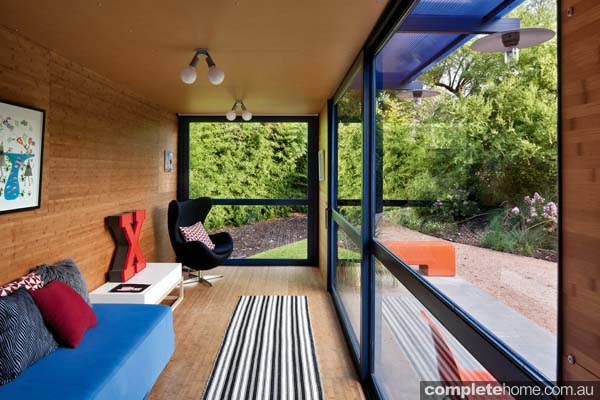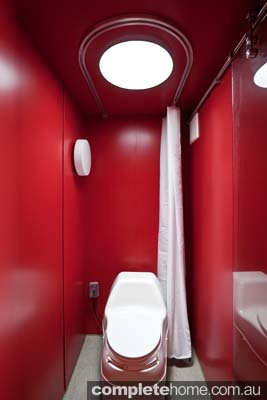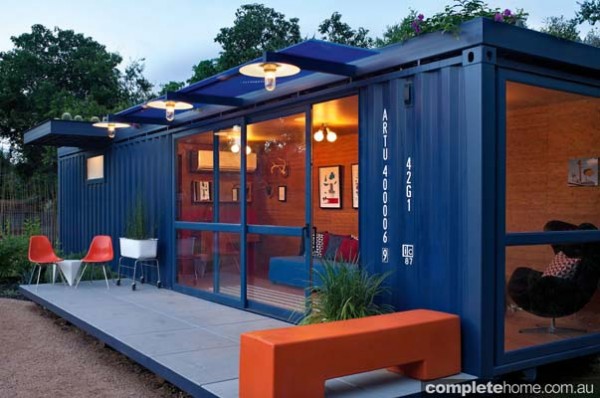 We all know that recycling is important. Reuse your plastic bags, keep energy consumption to a minimum and place your glass bottles in the correct recycling bin. But what about recycling on a larger scale? Recycling for businesses, for example, or recycling in construction? Grand Designs Australia has always supported projects that embrace eco-friendly fundamentals, which is why this recently completed guesthouse in the US state of Texas caught our eye.
"The emphasis was on sustainable strategies," explains Jim Poteet of Poteet Architects, mastermind behind this compact, but environmental, design. "Of first and foremost importance was the recycling of a 'one-way' container for new and permanent use. The planted roof is above the container top, providing shade and air-flow to reduce heat gain, and the interior is insulated with spray foam then lined with bamboo plywood, which is as equally appropriate for the floor as it is for the walls. The grey water from the sink and shower is captured for roof irrigation and the WC is a composting toilet."
Environmental considerations stretch still further into the green zone. For example, the container floats on a foundation of recycled telephone poles and the deck is made from HVAC equipment pads, which are recycled drink bottles set in a steel frame. Further still, the exterior light fixtures are blades from a tractor disc plough, which draws on the location of south Texas as these ploughs are a common sight in this area.
The guesthouse is an artistic project in its own right. The final product doubles as an art studio for the two young daughters of the homeowners, but throughout the process, it was also an artistic experiment for the architects involved. Although Poteet Architects does a lot of work that repurposes existing industrial buildings for new uses, it had never worked with a container before, and the question of whether the same process and logic could be applied to an industrial artefact was raised. In this sense, the project was a type of art experiment. With it came the added opportunity to explore a material that isn't commonly used in the US: steel. "We may never have the opportunity to build a steel dwelling in our careers," explains Jim. "Therefore we see this project as our best chance to pay homage to one of our heroes, Australian architect, Glenn Murcutt."
The guesthouse is special for many reasons, but one of the most striking is its ability to relate to the surrounding landscape. Its conception originates in the homeowner's desire to experiment with shipping containers, and while the family house on the site is a former small warehouse, the container is the only other industrial presence. Greenery surrounds the guesthouse and even seems to grow from it. The rooftop is covered by a garden, and wire-mesh panels to the rear will eventually be covered in evergreen vines, allowing the container to meld with the natural beauty that grows around it.
"Since many other small houses have been created from containers, we have been left wondering why this particular project has proved so popular and has been so lauded," says Jim. "Our answer is that, although we altered almost every part of this object, we did it in a way that deliberately calls attention to itself, so that the container reads as a container and stylish dwelling simultaneously. The container is not lost in the modifications."
Essentially, the guesthouse container is a success story. It embraces its fundamental properties as well as the nature that surrounds it. It isn't a large space, but offers a number of different functions — guesthouse, art space or garden retreat to name a few. And lastly, it shows how beautiful recycling can be — both aesthetically and environmentally.
Container guesthouse details:
 The Container guesthouse is not a large space but can be used for many different purposes, such as a guesthouse, art space or garden retreat.
Poteet Architects did not draw attention away from the fact that this is a recycled container, rather it celebrated it, which sets this project apart from other projects that use recycled containers.
Environmentally friendly elements infiltrate many levels of this design, including the rooftop garden, which helps to reduce heat from the sun and increase air-flow in the interior.
The floor and walls are lined with bamboo plywood — a very sustainable option, as bamboo is a fast-growing, renewable resource.
The guesthouse relates beautifully to the outside world through drawing it in via large glass windows and doors.
The guesthouse features a composting toilet and utilises all grey water from the shower and sink to irrigate the rooftop garden.
By Alexandra Longstaff
Photography by Chris Cooper
From Grand Designs Australia magazine Vol.2 No. 3