This outdoor design by Falconer Gardens for the 2013 Australian Garden Show mixes the contemporary outdoor room with full planting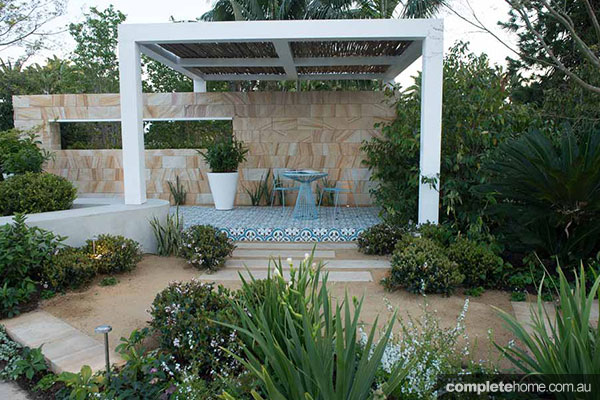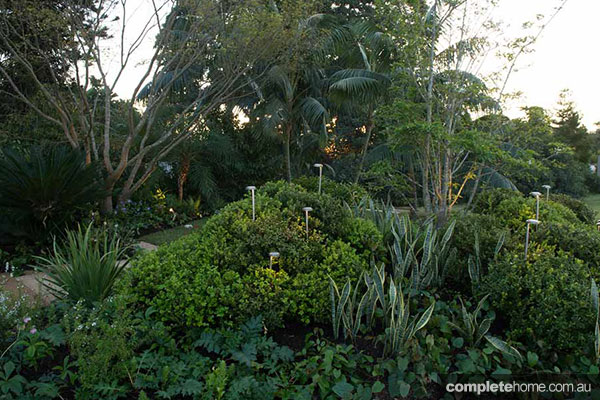 This outdoor design mixes several elements brilliantly, creating a unique and ideal outdoor design.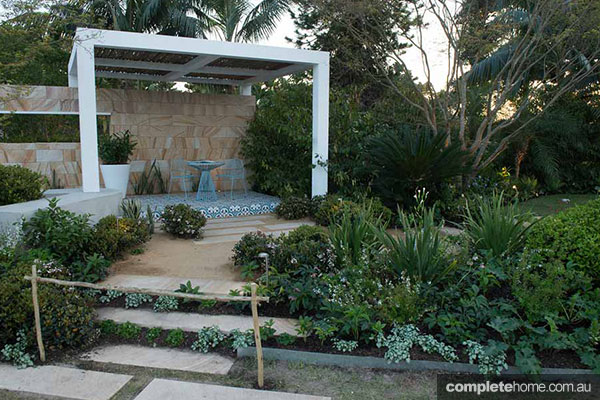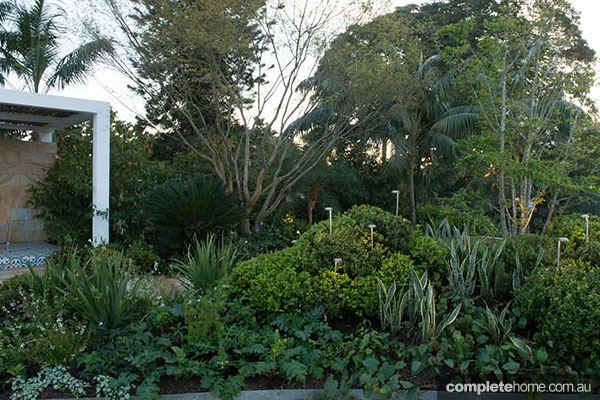 The outdoor room is the central feature of the design. It uses clean-cut sandstone for the back feature wall, and this wall is a beautiful highlight of the space. Patterned blue and white tiles are used in the flooring, a unique choice in the current climate of natural outdoor tiling. The structure is simple in its use of the white pillars and only a back retaining wall.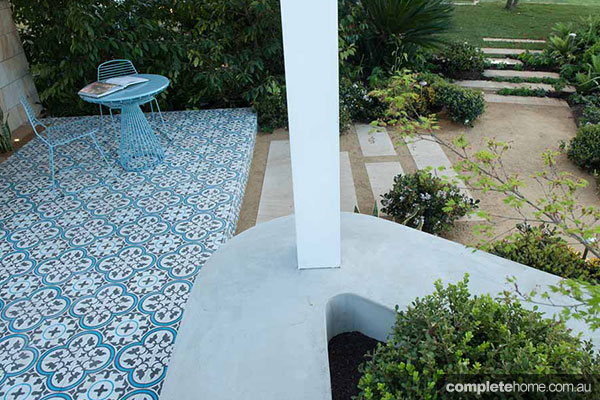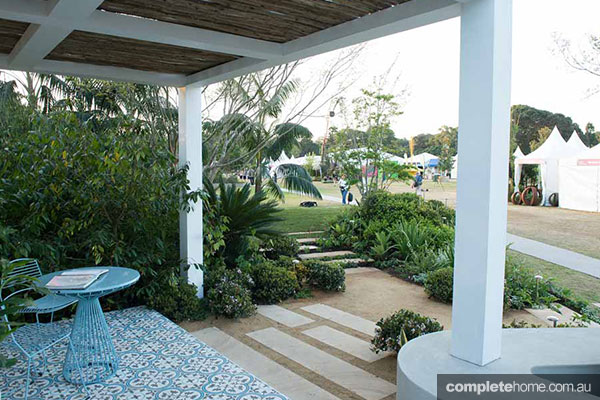 The cut-out in the sandstone wall creates an unusual effect, enabling the user to view beyond the room, but still protecting the space from the elements.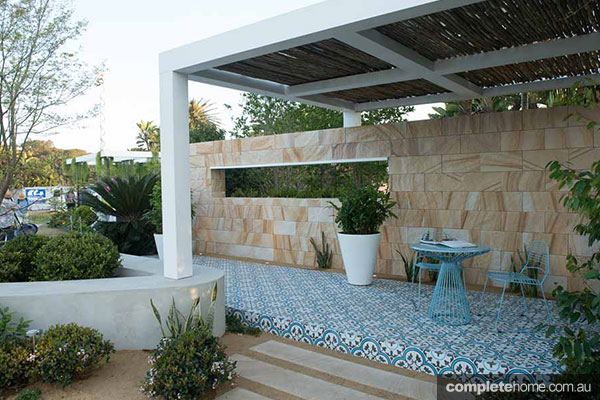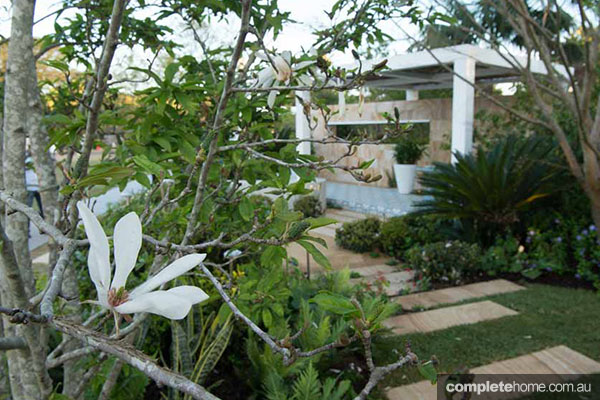 The planting surrounding the room is thick and layered, creating an effect that's lush and natural. The sense of structure created by the room is contrasted strongly by the rambling, natural aesthetic of the planting.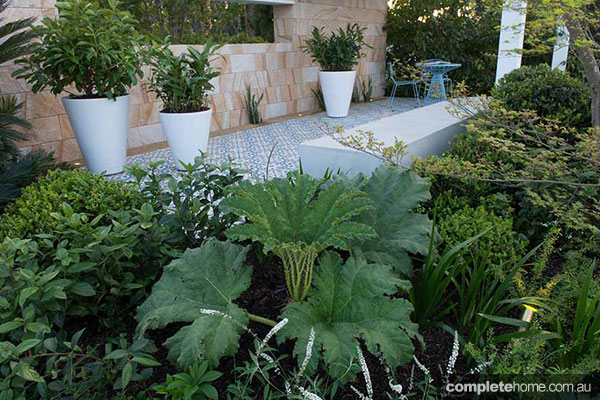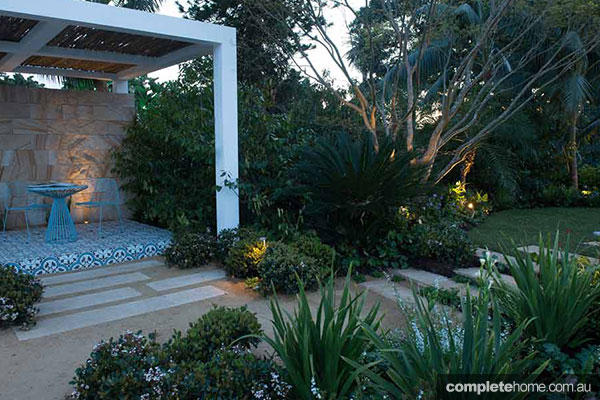 This outdoor design by Falconer Gardens is an achievement that mixes several gorgeous concepts to create something new.
Written by Lauren Farquhar