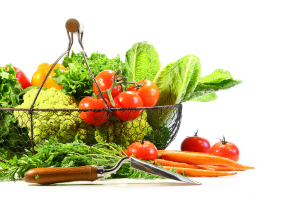 From growing edible plants and wildflowers to designing intimate garden spaces


The Intimate Garden
Brian D Coleman
Published by Gibbs Smith
Distributed by Bookwise International, rrp $34.95
If you want your garden to nurture the senses and provide a sense of sanctuary and escape, The Intimate Garden is a wellspring of design ideas. This book showcases a diverse collection of gardens drawn from across the United States, with one English garden thrown into the mix for good measure. There are conservatory gardens, succulent gardens, Victorian and Edwardian gardens, Japanese gardens, mountain-top gardens, and more. What they all have in common is the sense of enclosure and embrace they convey. 
Edible: The Illustrated Guide To The World's Food Plants
Published by Cameron House
Distributed by Bookwise International, rrp $39.95
This is a book for foodies, cooks and those interested in growing their own produce. The chief consultants on the book, well known food writer Professor Barbara Santich, who designed the University of Adelaide's Graduate Program in Gastronomy, and Geoff Bryant, a horticultural writer and photographer, have created something rather special. If you've ever wanted to know the historical origins of blueberries or mung beans, or what plants can be used to make beverages, Edible is for you.
The Wildnerness Garden: Beyond Organic Gardening
Jackie French
Published by Aird Books
Distributed by Australian Book Group, rrp $24.95
Jackie French is one of this country's most respected gardening writers and The Wilderness Garden is one of her more popular titles. In this revised second edition the key concerns of reducing garden maintenance and sustainability are addressed. In fact, the opening line of the introduction says it best: "This is a book about ideas — about how to set up a garden that will look after itself — just as the bush doesn't need humans to look after it, but keeps fruiting, flowering and growing, endlessly prolific."
Grow It, Eat It: Simple Gardening Projects and Delicious Recipes
Royal Horticultural Society
Published by Dorling Kindersley
Distributed by Penguin Australia, rrp $29.95
By making gardening fun, children can develop a love of plants and an understanding of where food comes from that will stay with them for ever — and if they get to eat the (literal) fruits of their labour, so much the better. This book will show you how to teach your child to plant seeds, tend plants and then take the produce they grow and turn it into tasty and healthy meals. Growing plants in pots, picking lettuce and tomatoes, making smoothies and pizzas, this book covers it all.
Cronin's Key Guide: Australian Wildflowers
Leonard Cronin
Published by Jacana Books
Distributed by Allen & Unwin, rrp $35
The effects of climate change have brought about renewed interest in Australian natives. This book shows just how diverse Australian wildflowers are, with varieties having evolved to cope with every type of climate and set of conditions. Although not all-inclusive, this guide covers the most common and distinctive wildflowers and describes their flowers and foliage, growth habits, etc so that you can make an informed choice about which of these bloom-laden beauties might thrive in your garden.