Swimming is no longer a seasonal activity. With the protection of a full weatherproof enclosure, this outdoor pool becomes an indoor pool.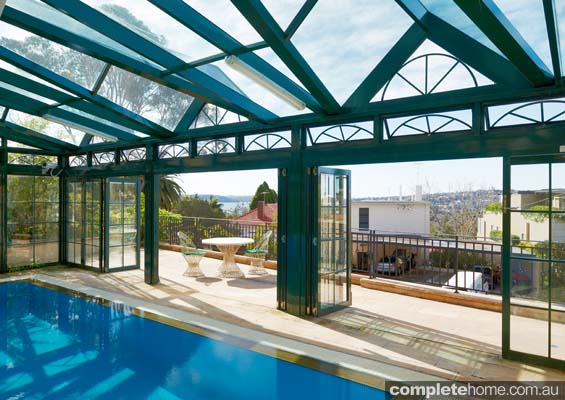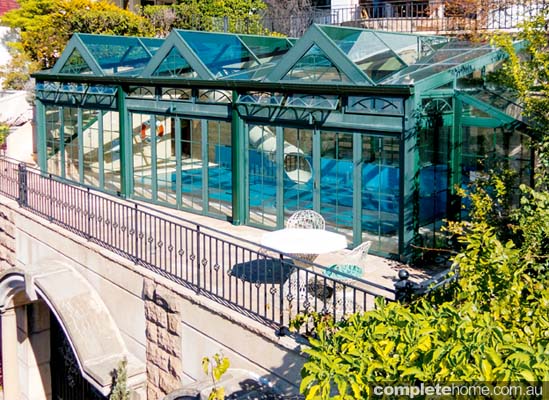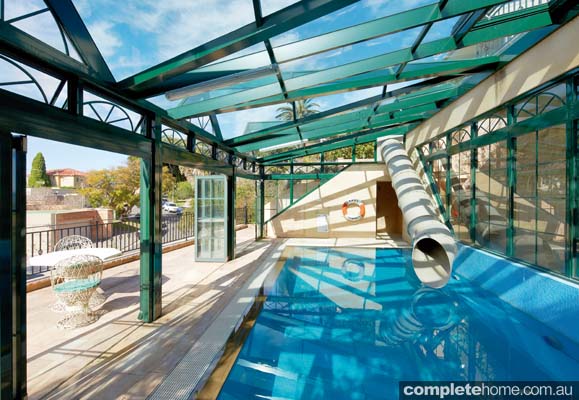 Imagine diving into your outdoor pool in the middle of winter. Outside, the wind is picking up the leaves from your neighbour's gumtree and sending them down to your pool, but you are impervious to the elements as you have a Sunwise Constructions pool enclosure.
This enclosure was designed specifically for the owners' home to complement both the landscape and the owners' needs. Blending in with the streetscape and the home itself, it was custom built to enhance its surroundings and the value of the property.
Featuring a traditional Victorian gable design, made from premium aluminium and available with laminated safety glass, polycarbonate or a unique screening system, the structure is maintenance
free and makes for a year-round swimming environment.
The pool enclosure can be used as a fully weatherproof solar room, an indoor/outdoor area or a totally open screen room.
With a patented attachment system for the powder-coated aluminium extrusions, it is sturdy and built to last. The glass structure reduces pool heating costs by using sunlight while also offering 99 per cent UV protection.
Since its inception in 1983, Sunwise Constructions has been designing and constructing pool enclosures and conservatories to complement homes all across Australia. Each year, the company takes more than 200 pool enclosures and conservatory projects from design to completion, with staff priding themselves on building structures in which form meets function.
New clients can expect to deal with friendly and experienced craftsmen, starting from the site visit where they will offer design suggestions, taking into consideration your property and pool. Sunwise Constructions supplies 3D drawings of your future pool enclosure with a custom quote and will seek council approval (if needed) on your behalf. The team of experienced craftsmen will be on hand to erect your pool enclosure and make your property the envy of your street.
Sunwise Constructions pool enclosures create a space for you and your family to enjoy for years to come.
Fact Sheet
Pool enclosure designed and built by SUNWISE CONSTRUCTIONS
A: Bayswater, Vic
P: 03 9720 5555
M: 0433 145 626
F: 03 9720 5545
New South Wales office:
P: 02 9477 2818
M: 0434 541 999
E: sales@sunwiseconstructions.com
ABN: 49652098003