Several scientific studies of swimming pool water have recorded the beneficial effects certain mineral compositions have on the human body. One composition in particular, magnesium chloride, has been proven to provide a number of substantial health and wellbeing benefits to the bather.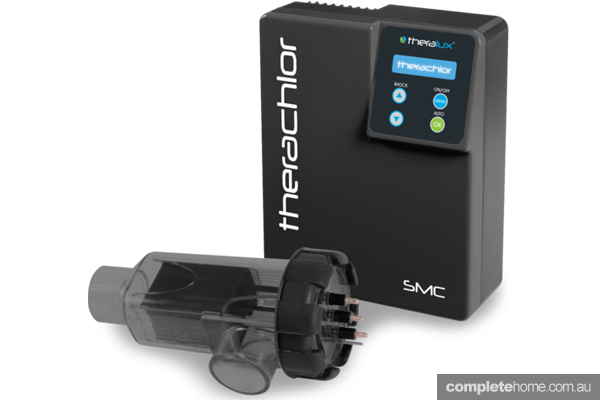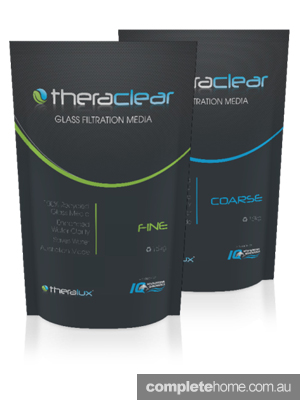 Mineral enhanced swimming pool water provides a softer and more natural feel. Its mild flocking capabilities help to filter out extremely fine material such as dust and dirt, providing a crystal clear swimming pool all year round. This reduces the need for specialty chemicals like clarifiers and algaecides, delivering you further cost savings.
A mineral enhanced additive feels pleasant, has little to no taste and moisturises your skin as you swim. For sensitive skin, including young children and people with conditions like eczema and dermatitis, Theralux is the ultimate choice. It also provides natural relief for injuries and muscular complaints—using a mineral content, it will be absorbed through the pores of the skin, relaxing the nervous and muscular system.
Each year millions of people fly around the world to exotic locations to bathe in natural mineral baths and springs. These proclaimed 'fountains of youth' contain naturally occurring combinations of minerals that soothe the body and relax the mind.
Using a mineral enhanced additive will produce the same therapeutic effect. One swim leaves you feeling calm, nourished, rejuvenated and revitalised. It's like a natural bath in your backyard.
When compared to traditional salt and chlorine pool sanitation, a Theralux pool is also the best choice for the environment. Theralux's efforts to reduce sodium usage in our pools helps reduce urban salinity and, because salt is highly corrosive, using less prolongs the life of any accessories and products used in and around your pool.
Play your part in a greener tomorrow and enjoy a more luxurious swimming experience for you and your family, switch to a Theralux Pool today.