For a busy family with five children under the age of eight, this pool needed to be stylish as well as functional and safe.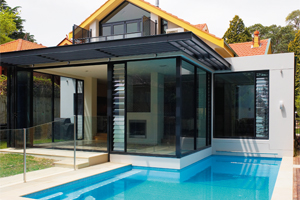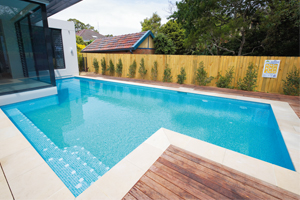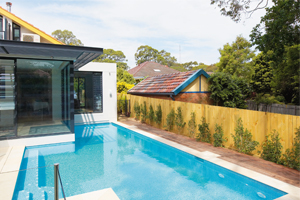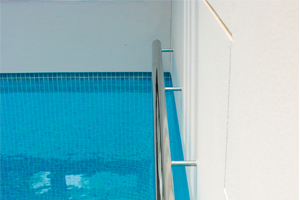 While the pool needed to be large enough to fit the family, space was limited for construction of this pool as the main sewer line to the house ran at a 45-degree angle through the back lawn. As part of a total garden renovation, which included the expansion of the back of the house, the pool was constructed on one side of the back garden, ensuring there was still plenty of space left for the children to play.
Designed by Manolev and Associates, the low-maintenance pool includes a long sitting ledge on one side, an 11.5m x 3.5m lap section and a 5m leisure area.
Freestyle Pools owners Bruce and Anne Hitchcock have been building and designing pools for more than 15 years, leaving many satisfied clients in their wake. "We do it once, and we do it well," Bruce says.
Fact sheet
Pool built by Freestyle Pools
29 Bevan Place, Carlingford NSW 2118
Phone: (02) 9873 1182
Fax: (02) 9871 5623
Email: freestyle@cyberone.com.au
Filtration: Waterco sand filter and pump
Sanitation: Hurlcon Rolachem RC 25-5
Cleaning: Paramount in-floor cleaner
Lighting: 3x Spa Electric flush-fit underwater lights
Interior: Ezzari glass mosaic tile interior
Heating: Hurlcon MX300 gas heater