FreeStyle Pools shares five of their most stylish pool and spa designs to inspire you in your own backyard.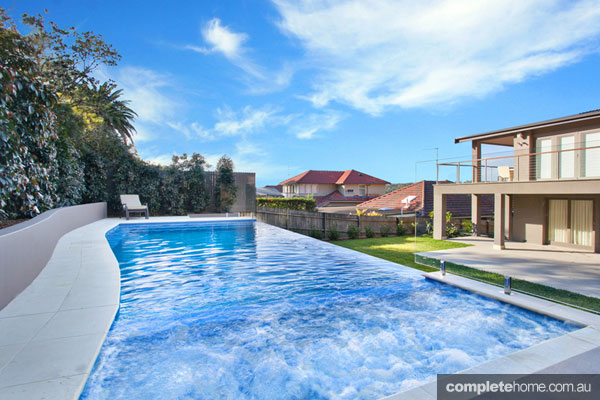 1. Luxury and style meet in the design of this elevated pool, which beautifully disguises a sloping block. An infinity edge overlooks the house, providing the owners with an elevated view of their home and neighbourhood, and the sky-blue glass mosaic tiles of the pool's interior contrast to fabulous effect with the Himalayan sandstone coping.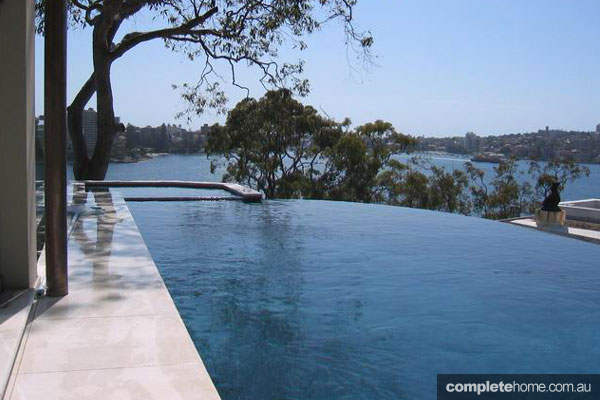 2. When you have a view like this, it makes complete sense to install a pool that takes advantage of it. A spa at the far end is ideal for sitting in, sipping a cool beverage while you take in the harbour sights, on a warm day, while the generous body provides sufficient room for swimming laps. The infinity edge gives the perception of blending in to the ocean below.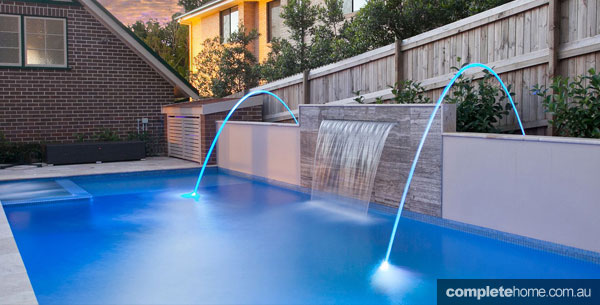 3. The sleek, contemporary lines of this stunning design give this pool an air of simplicity yet serve to highlight the features that set it apart: a water feature in natural stone and two arcing water fountains, highlighted by an azure blue light.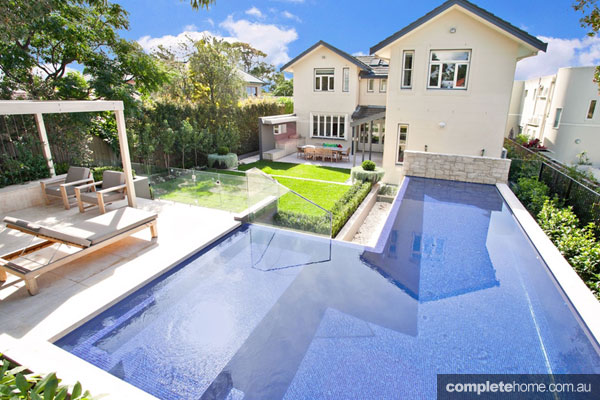 4. An elevated L-shaped pool at the far corner of this large backyard is the perfect complement to an accompanying entertainment area, designed for lazing away the days in the sun with delicious company. A frameless glass fence protects the tiled area while an infinity edge along the inside corner of the pool help it blend seamlessly into the rest of the manicured outdoor area.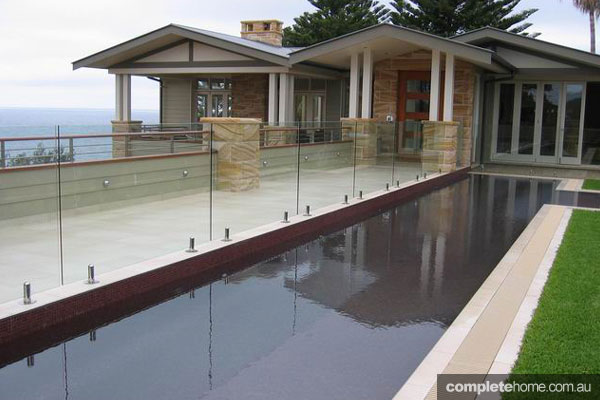 5. It's not often you see a lap pool in a residential home, so this long, slim pool is a rarity. The design makes the most of the length of this block and also incorporates a frameless glass protective fence, so swimmers can take in spectacular views of the ocean as they keep fit at home.
For more information, check out the Freestyle Pools website
Written by Danielle Kirk