If you're planning on installing a pool at your home, we recommend taking a peek at these gorgeous pools designed and built by Pride Pools. They're truly spectacular and will help to stoke your creative fire.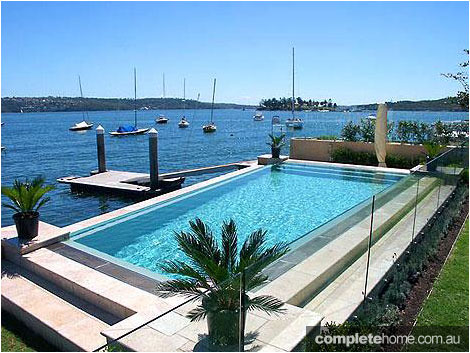 1. If you live by the water, this is the pool of your dreams. Its classic rectangular shape is splendidly accentuated by a raised platform, and features a frameless glass fence on the house-facing side only, allowing an unimpeded view across the harbor.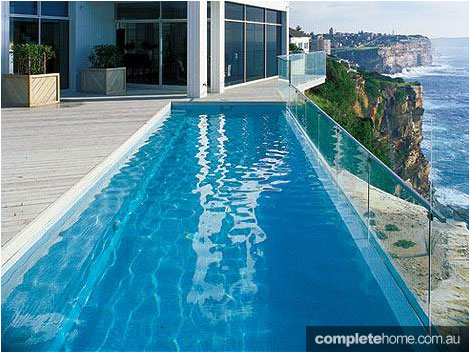 2. This long, slim lap pool is ideal for the dedicated swimmer who just can't get enough of those gorgeous ocean views. It's the ideal combination of natural beauty and innovative architecture.
3. Situated in a terraced backyard overlooking the azure waters of the bay and marina just below, this pool makes the most of its location. It features a spa that's set at 90 degrees to the pool as well as a spacious entertainment area, both of which are perfectly situated to let you sit back and absorn the stunning views.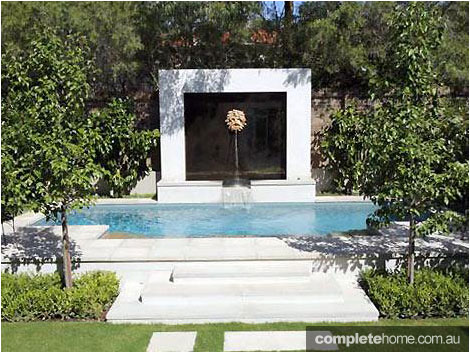 4. A mirrored Grecian water feature takes centrestage in this classic pool design. The simple rectangle of the pool is beautifully complimented by the pared-back nature of the stone paving and manicured garden.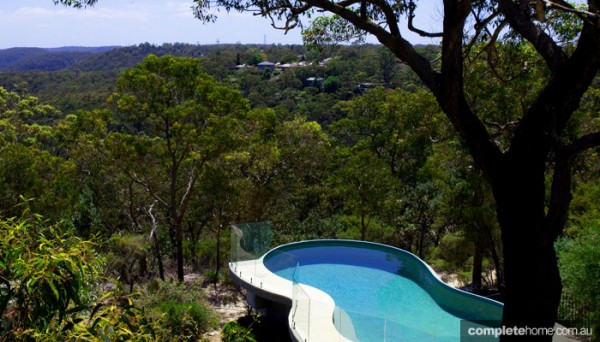 5. This organically shaped pool blends superbly into its bush surrounds. Along one side, it sports a generous sandstone deck with a glass wall to showcase the spectacular views in every direction.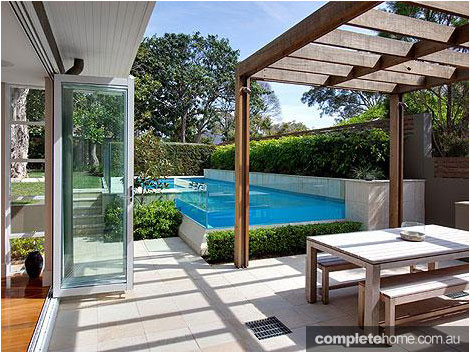 6. A contemporary home demands a contemporary pool, and this design with its clean lines is a perfect match for its setting. The pool backs onto a sandstone wall and features a beautiful glass wall, giving swimmers an unobstructed view of the home and entertainment area.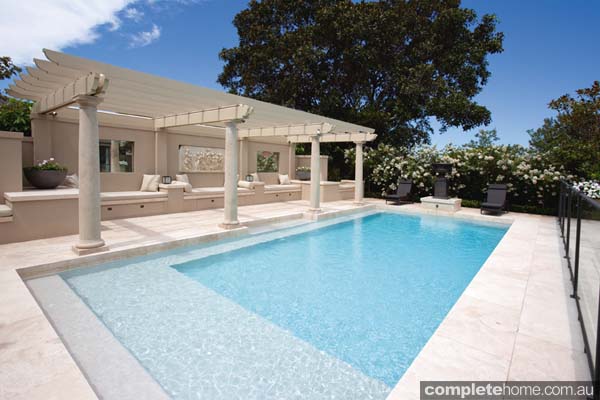 7. This stunning, generously sized lap pool and its luxurious entertainment area with cushioned divans framed by sandstone pillars transports us straight to Greece. Divine.
Written by Danielle Kirk