This pool demonstrates the perfect use of space
The owners of this residence wanted a swimming pool that could be enjoyed by their family and would utilise the otherwise unused backyard space. Queensland Family Pools was the obvious choice as the company's expertise in creating pools that are both exquisite in design and functional in construction is renowned.
Due to the sloping block, the height of the pool was crucial as access was tight. Despite this challenge, the final result by Queensland Family Pools perfectly follows the contours of the existing house and boundary. Large in size, the 10.8m x 6.2m pool runs parallel to the lines of the house, giving it a formal style.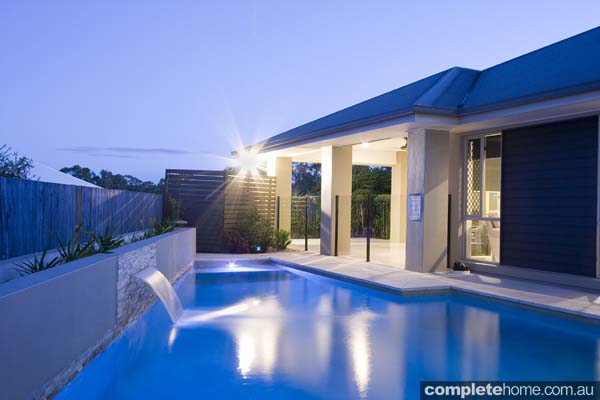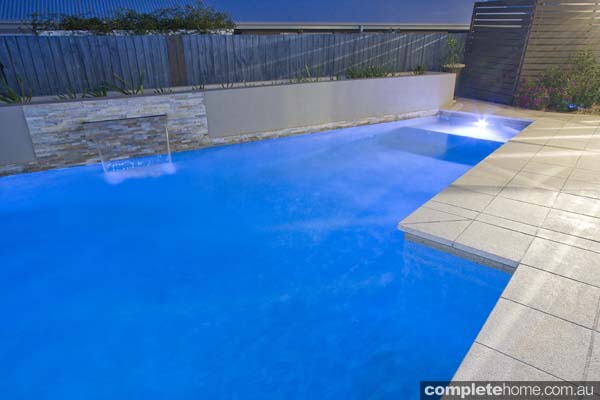 A fully paved area laid seamlessly with granite tiles and bullnose coping tiles surrounds the pool and a full-length planter box runs along its top, incorporating a 900mm Blade water feature in the centre. Stacker stone walling was used underneath the planter box and water feature to highlight the area. The water feature adds a tranquil and luxurious touch to the design.
The interior of the pool is lined with gold pebble and lit up at night by two PAL colour-changing lights that can be controlled remotely with Wi-Fi. A Maytronics Robotic cleaning system ensures easy maintenance for the family.
The owners were overjoyed with the end result and were very enthusiastic about the company's professional service and smooth process. "We are extremely happy with our pool and it has been swum in every day since installation."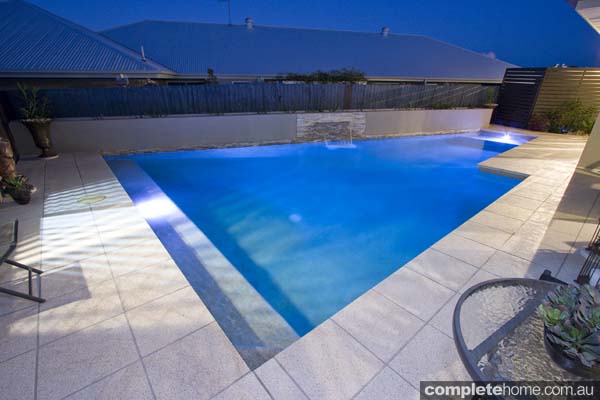 Queensland Family Pools was founded by Chris Nicholls, designer of the pool. Specialising in freeform and contemporary design, the Queensland Family Pools team installs, builds and renovates approximately 80 pools a year. Over the years they have been honoured with many esteemed awards, including the President's Choice Award, Magna Pool Builder of the Year and Concrete Pool Builder of the Year. Among the company's principles of outstanding design, the team works endlessly to understand the client's vision and implement modern, first-class equipment to ensure dreams become a reality. These principles, according to the team, are vital to successful design.
At a glance
Design: Chris Nicholls, Queensland Family Pools
Cleaning systems: Maytronics
Filtration: Zodiac 24in sand filter
Coping: 400 x 400 20/40 rebated square-edge Almond granite with matching tile behind it
Lighting: 2 PAL colour-changing lights — remote control with Wi-Fi
Interior: Coffs Harbour Gold (1-2mm)
Waterline tile: 200mm stacking stone under planter box which has a water feature within it
Company profile
Queensland Family Pools Unit 13, 388 Newman Road, Geebung Qld 4034
Phone 07 3216 5004
Email sales@queenslandfamilypools.com.au
Website queenslandfamilypools.com.au
Originally from Poolside Showcase magazine, Volume 21