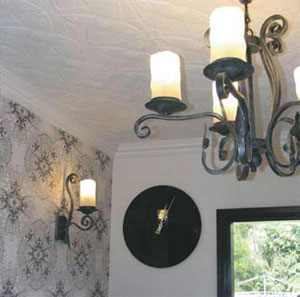 Our lifestyles have changed significantly over the past 200 years, but that doesn't mean we can't take a home built sometime in the past two centuries and transform it into a gem that is not only a true representation of the home's history, but also a functional living space for the 21st-century family.
Consider size
In recent years, renovations of older homes have almost always meant an extension and new houses are getting bigger and bigger in the "McMansion" style of maximising the house on the block. However, a recent trend towards more sustainable living has made more people consider smaller homes as they seriously consider their true needs. Smaller houses, such as those built 100 years ago, are easier to clean, easier to maintain, cheaper to power and offer family time. While it may not be what you've become accustomed to in recent years, before you go committing to an expensive extension that will forever change the footprint of your home, consider whether you can make do with a smaller home.
Consider efficiency
Just because a house is old doesn't mean it can't become more efficient. An important thing to consider when renovating a home is an upgrade of the electrical system. If your home's wiring is original or hasn't been touched in years, there's a good chance an update will be a wise investment. It's the right time to add circuits and power points and to make sure all safety switch requirements are met. A renovation is also a good time to look at insulation, water tanks and solar hot water or electricity. While some of these may be a little unsightly, a self-sufficient home will pay high dividends in terms of both reduced living costs and reduced environmental impact.
Consider rooms
When renovating an older home, it's easy to get stuck in a rut when it comes to room placement. Just because the formal dining room has always been such doesn't mean you don't have to keep it that way. If you never hold dinner parties but work from home, convert it into an office. Likewise, consider the layout of the house and don't be afraid to change things around. Many homes that have been extended in the past have awkward rooms in the centre, so it may be best to change the layout completely. A large, openplanned living area that incorporates the space that used to be a poky and dark kitchen, living room and dining room can become a much more functional space. Always consult an expert before knocking down walls, but remember that a house must meet your needs, not just look the part, so if it works better to change the layout, do so.
With a little careful planning, you can strike the perfect balance between owning an old home that retains its charm and creating an environment that will suit your family.