Add value instantly to your property with 10 straight forward strategies from Renovating For Profit's Cherie Barber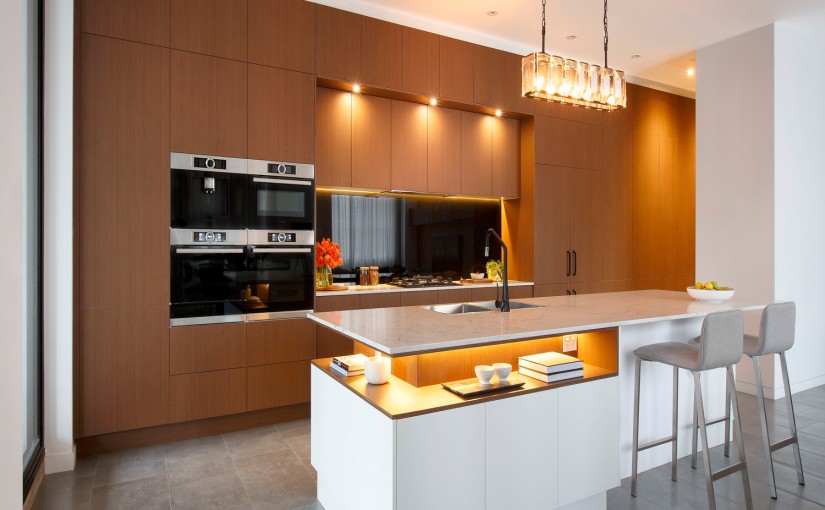 Renovating is an active property strategy, one that gives people the ability to manufacture immediate growth in a property rather than adopt a passive approach that requires you to wait for capital growth. With more people focused today on creating their wealth through property in the shortest timeframe possible, renovating is a fast-track solution to achieving that goal by making cosmetic or structural changes to a property that add value.
The objective of any renovation is to improve the functional space within a property and its visual appeal. The basic premise of renovating is to make a property look new again and in doing this, add value in a perceptible way without adding actual cost. But what does this mean exactly? Put quite simply, it's all about return on investment. As a general rule of thumb, aim as a minimum to at least double, ideally triple, your investment for every dollar you spend. This means for every dollar you spend on your renovation, it must return you two dollars at a minimum and ideally three dollars or more for that change to be worthwhile.
The Simple Way to Add Value: Perceived Value = Renovation Cost x 3
In renovating terms, perceived value means the dollar worth that a physical property change has in the mind of the property owner or buyer. Actual cost is the physical amount of money spent making the change. The amount of perceived value that you add to a property will also depend on a number of other factors including the actual value of the property to begin with (low, medium or high value property), the location of the property, the demographic requirements of the owner or buyer in a suburb, the type of changes made and the quality of the workmanship alike.
Before you start any renovation, sit and think about your end result. Are you renovating to sell or renovating to rent? Are you renovating to improve the comfort and lifestyle aspect of your property as a home owner? Identification of this alone will start to intrinsically put you one step closer to understanding who the end consumer is and be able to make changes that do add value in the mind of that person(s). So what changes can you therefore make to a property that will add value in the most significant way? There are many ways to add real value to a property, in fact, I officially have more than 150 ways to add value to a property but take great comfort knowing there are a handful of changes you can make to a property (my top 10) that continue to deliver a high rate of return, time after time.

STRATEGY 1: Painting
Nothing transforms a home like a lick of paint in fresh modern colours. Paint is my number one way to add value to a property of any budget and continues to be one of the easiest, fastest and highest value drivers of a property today. According to 3D Inspiration paint stores, the average cost to have a standard three bedroom family home professionally painted is $3500 internally and $4500 for the external works. If your budget doesn't extend that far, you can do it yourself for an approximate cost of $1600 for the internal and external works. This investment alone can net you a return in the tens of thousands of dollars, provided you choose the right colours that are modern and won't date quickly. Get the colour scheme wrong and your return on investment can drop significantly. Most of the big brand paint companies offer colour consultant services and for the small fee involved, is a worthwhile investment for many people to get it right.

STRATEGY 2: Cement render your property
One of the easiest and fastest ways to boost your equity in a property is through the application of cement render (a mix of sand and cement applied to the external brick façade and walls of a property). Property owners dealing with older style red or blond brick houses can instantly modernise their property within days through cement render alone. With average render costs between $35 to $50m2 for a single level home, the investment in this simple cosmetic change can net you phenomenal returns in the league of up to a $10 return for every $1 invested. Cement render is also ideal for timber or plastic clad homes where the cladding is removed, blue board is installed and render applied straight over the top. This enables a property owner to have a property perceived to be of a brick-like, more solid construction than traditional cladding and therefore perceived to be of a substantially higher property value.

STRATEGY 3: Add a bedroom
If space allows, adding an extra bedroom is a significant way to add value to a property. Adding an extra bedroom can cost on average $50,000–$80,000 (depending on other variables such as location, site topography etc.) but can have a massive financial upside. In my target suburb of Balmain (Sydney's inner city west area), the price difference between a three to four bedroom home is in the range of two to four hundred thousand. Properties are typically valued by two primary means: land size and the number of bedrooms. As a renovator, you can't change the land size but you do have the ability to increase the number of bedrooms in a property for massive financial upside. The price jump difference and the market appeal of a property with more bedrooms are therefore significant. Saying that, never comprise the quality of other important rooms such as your living rooms in order to squeeze that extra bedroom in. A property that formerly was a three bedroom home with an average sized lounge room will not have significant value added to it once it becomes a four bedroom, small lounge room home.

STRATEGY 4: Update your kitchen
In terms of adding value, no other room in your property compares to that of your kitchen. This area is the engine room, the pivotal hub of a property and will single-handedly add value more than almost any other room renovation. Your kitchen can make or break a sale so don't be afraid to invest money in this area to ensure a high return on investment but do so in a way that your new kitchen meets the expectations of your local market and not go significantly beyond that. As a general rule of thumb, two per cent of your current property value is your total kitchen budget and that includes everything, all of your materials, fixtures and trade labour to see this room transformed from start to finish. Therefore, a property with a current day value of $500,000 should have a kitchen renovation budget of $10,000. Any dollar you spend over this amount means one thing ? you're at risk of overcapitalising and diminishing your return on investment.

The key to adding value through the installation of a new kitchen or remodelling an existing one is to increase the bulk and scale of the kitchen so it appears larger and of more substantial quality. Opt for a modern style that appeals to the majority not the minority of people, won't date quickly and install decent fixtures and fittings relevant to your local market. It's easy to get carried away with all the latest bells and whistles ? especially appliances ? for kitchens today so exercise common sense and keep your underlying focus on your return on investment. The average cost of installing a fully finished kitchen today is in the range of $7500 to $20,000 depending on a number of variables (size of the kitchen, type of surfaces chosen, brand of appliances used etc) but the investment should pay handsome dividends to the effect of a three dollar return for every dollar invested.
STRATEGY 5: Update your bathroom
Bathrooms are the second most important room in a property and renovated well, significantly improve the value of a property. A tired, outdated bathroom negatively detracts from your property value. Always aspire to have a bathroom located on the same level and in close proximity to your bedrooms. Aim to spend 1.5 per cent of your current property value to completely upgrade an existing bathroom. A property valued at $500,000 should technically have a bathroom renovation budget of $7500 per bathroom to cover all material and labour costs associated with renovating this area.
Simple, cost-effective changes that continue to yield massive value include respraying all the tiles and fixtures and fittings within a bathroom, which can be done in a day or less for less than $3000 typically. This is a great low-cost option if you're dealing with a bathroom that structurally has great bones but is in dire need of a cosmetic facelift. If tile respraying is not an option, other affordable value-adds include updating the fixtures (bathtub, vanity, basins, toilet, taps and shower screen). Changing the tiles on your walls and floor also delivers massive bang for your buck. Low-cost, modern tiles are readily available these days from $20m2 and instantly modernise bathrooms for instant financial gain. And here's a hot tip for you; large format tiles (300mm x 600mm or greater) look more expensive than smaller tiles too. They don't cost any extra to buy but have the perceived value of being of higher quality.

STRATEGY 6: Update the front façade
Your front façade is often the first thing buyers see on your property. The saying "first impressions count" is a significant quotation for any property owner. Improvements made to this area of a property can yield massive returns in more ways than one – higher property value, buyer confidence in the property and the ability to sell or rent your property quicker.
Take great comfort knowing that improvements made to your front façade can be done at low cost and relatively low skill level with many tasks achievable by budding DIY-ers. Have your house washed, clean or recolour your roof, paving paint driveways and pathways, paint your front façade, improve the gardens, fix wonky gates, install a new front door, add a letterbox and dress up a property through low-cost decorative features such as timber finials and fretwork to add bulk and scale to your property. These are big ways to add value at relatively low expense. An external makeover can cost anywhere from $2,000 to tens of thousands of dollars, depending on the extent of work done, but will net you far more than that if done correctly and in a way that the property contributes positively to the overall streetscape.
STRATEGY 7: Remove internal walls to create open plan living
Architectural planning during the past 50 years saw a lot of older style homes have segregated areas. Renovated homes that continue to have open plan communal areas (kitchen, dining and living rooms) continue to attract widespread demand that positively lifts a property's value. Removing walls of a non-load bearing nature can be done with very little cost involved. Structural walls that support the roof (load bearing walls) will cost significantly more to take out (average range $3,000 to $10,000 depending on the length of the walls to be removed) but will return a proportionally larger increase in value. Removing walls within a property achieves one thing – it opens up smaller rooms and makes these areas look and feel bigger than before ? and that is perceived to really add value to a property.

STRATEGY 8: Create an outdoor entertaining area
Australians love entertaining (think barbecues and pool parties) so it shouldn't surprise you that outdoor entertaining areas that can be used all year round add value to a property. Gone are the days of the awful, ill-planned extension on the back of a home. Today, outdoor entertaining areas lead off the indoor living areas and have become social hubs that foster relationships with family and friends and help people relax. They're an area of a property that will add value simply because of the emotional connection associated with these rooms.

The key is to match your new outdoor entertaining area in with the existing style of your property. Consider how you will use the area (ie. casual dining or more formal dos?) and the flow of traffic between rooms to ensure a seamless transition from the indoors to the outdoors. Try and also work with what you've already got to minimise costs and what items you want included in this area. The addition of an outdoor entertaining area can range from $10,000 to $50,000 depending on the extent of work done but can make a big difference to the value of a property simply by extending the square metreage of a property seamlessly from the indoors to the outdoors.

STRATEGY 9: Add a granny flat
Phenomenal value can be added to a property (regardless of where the property is located) simply through the addition of a stand-alone granny flat strategically positioned in the rear year of a property. Granny flats add a unique point of difference to a property and can be installed to suit a wide range of needs. Today they are used as dedicated areas for the ever growing needs of a home office where more people work from the office three days a week and from home the other two. The separation from this space away from the main family residence means that personal privacy is not comprised and a professional working image is upheld. Granny flats are also the answer for many couples who rely on relatives or the in-laws to mind their kids while both holding full-time jobs to combat the growing expenses of living. Most working couples want their own personal privacy so look for ways to keep the minders at a convenient arm's reach when needed yet far enough to not intrude on their own personal privacy. The addition of a granny flat solves that dilemma. And let's not forget the ability to convert this space into a separate retreat for older kids to keep them at home and under the careful eyes of parents, as a guest retreat (which technically increases the number of bedrooms in a property and therefore will add value in a big way) or the ability to rent this space out as an income producing asset, which can pay for itself within the first few years.

One thing is for sure, granny flats are back in fashion and an endless array of modern, low budget, flat pack options right through to premium, snazzy designer versions can be found on the market today. Flat packs start from as low as $30,000 to buy and require council approval and the services of a builder or licensed carpenter to erect within a week or two. Fully finished, the costs are likely to be in the range of $50,000 to $100,000 depending on the size and style chosen but can result in hundreds of thousands of dollars being added to a property depending on the location. The addition of a granny flat can be the one thing that sets your property out against the rest and will result in a more saleable product that sells quicker than other conventional properties on the market.

STRATEGY 10: Improve the landscaping
The great Australian dream is to have a big backyard, yet it is often the most neglected area of a property. Landscaping is really important and frames a property front and back. For the front of a property, simple, low budget cosmetic changes such as installing garden beds, adding plants, bark, pebbles or mulch, installing grass and paving or painting tired old driveways can radically improve the visual curb appeal of a property and hence add value. A well-maintained garden shows pride in a property and that speaks volumes alone. At the rear, it's all about creating larger open span lawn spaces that allow adults and kids to move freely around and to provide privacy and shading wherever possible. Works to a rear yard should be to cut back and reduce unruly trees and foliage, install perimeter garden beds and plants, relocate the iconic Hills Hoist to a visually less obvious position and correct irregular fencing where needed.

These 10 ways to add value to your property through a cosmetic or structural renovation are real ways to rapidly boost your property's equity. There are a plethora of other changes that positively lift the value of a property to suit all budgets, large and small. In order to successfully guarantee a substantial return on investment for every dollar you spend, any intended changes should have some strategic thought and careful planning beforehand to ensure a profitable dividend is derived from those activities. Use the simple formulas and general rules of thumb to keep your budget in check and remember that changes that emotionally appeal to your intended audience/end consumer, will nett you a high return on investment. Changes that miss this mark will deliver a negative return that result in overcapitalisation. No matter how much or how little you change a property, changes must be highly visible in order for someone to see a real difference in the before and after status of the property. Always remember, your aim when renovating is to get the biggest bang for your buck at the least cost possible.
Cherie Barber is the director of Renovating for Profit, a company dedicated to training everyday Australians on how to successfully renovate for a profit, renovatingforprofit.com.au