A limited budget is no reason not to reach for the stars and achieve a designer-look renovation.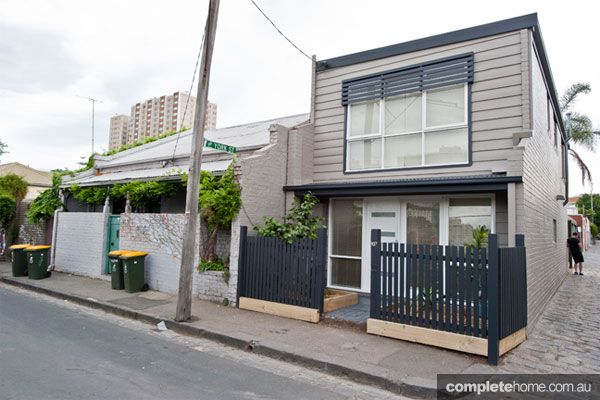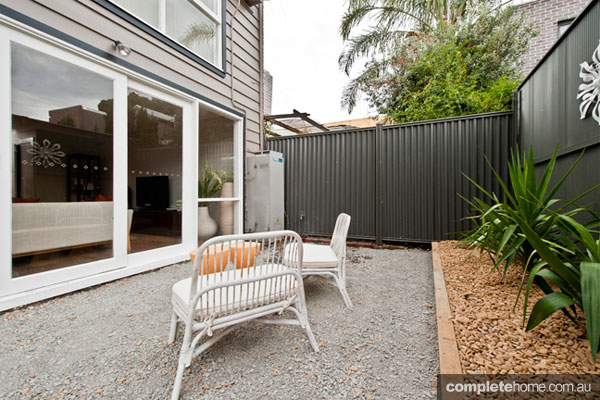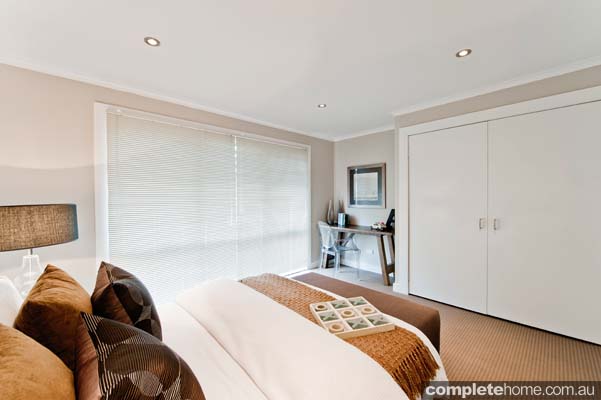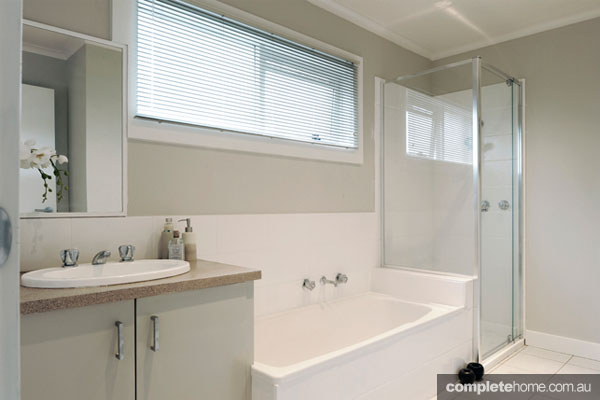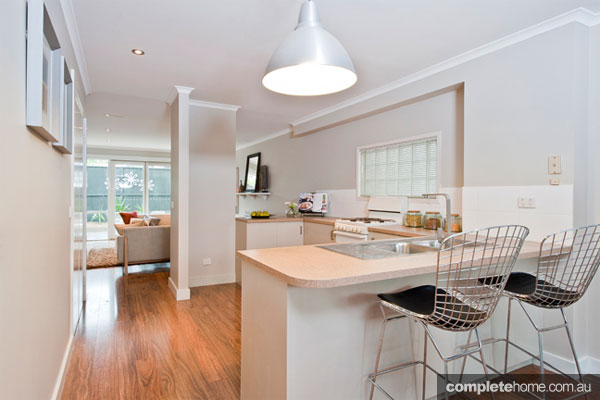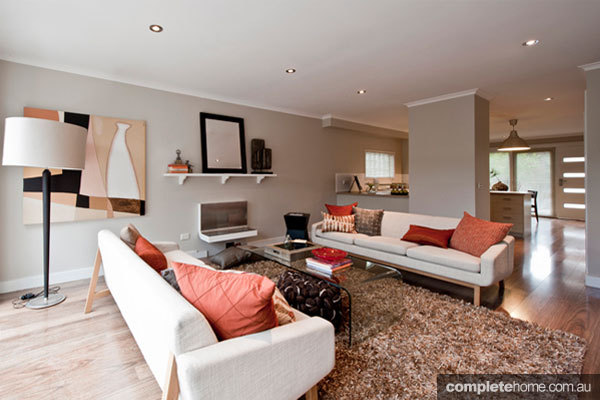 Before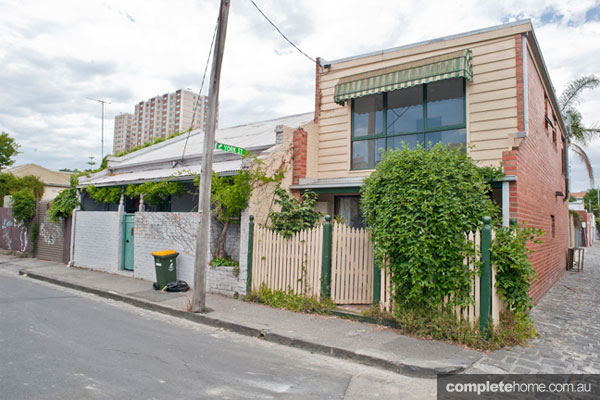 After purchasing this property in one of Melbourne's oldest and smallest suburbs as an investment, homeowner Tammy had not had an opportunity to make any significant changes to lift the rental yield. With tenants recently vacating the property, she wanted to increase the property's rental appeal to a wider market and ensure consistent cash flow from her investment without overcapitalising when completing renovations.
The compact courtyard home, just out of Melbourne's CBD, was a tired and dated combination of different styles mixed together through small renovations carried out over the years and was in dire need of a modern makeover to bring it up to scratch with the overall look of the local area. Enter Cherie Barber of Renovating for Profit, who specialises in these types of renovations.
"Overall, the design considerations were geared towards getting the most bang for the client's buck," says Cherie. "She had little funds to invest into the property and wanted to ensure she got an updated property without spending more than she could afford.
"Fortunately, the overall layout of the property was already something that we could work with and no structural renovations were needed to uplift the value of the property. Works completed were all cosmetic and of low cost to make the most of the limited budget, while still gaining a designer-inspired and modern look. As always, my design inspiration was that of a high-end expensive designer home with clean lines and a fresh feel.
"But when renovating a smaller property, special consideration needs to be taken to achieve a space that is light filled and feels much larger and more inviting that it did previously."
To do this, flooring was replaced throughout, with old carpet removed and new carpet laid on the first floor and staircase. New laminate floorboards were laid on the entire ground floor, including the downstairs living space.
Painting was completed throughout the interior and also on the exterior, carried out by Tammy's family members. "As we were trying to save as much money as possible, I knew that having the owner's friends and family present to assist would be a key factor in achieving this," says Cherie. "In choosing to complete some aspects of the renovation DIY style over hiring professionals, it did sometimes slow our timeline of certain jobs and cause issues in quality control. To overcome this, we provided a little additional training and guidance to the DIY crew to assist them in knowing what they were expected to do while on the project and the standard of works required."
Due to budget constraints, the kitchen was cosmetically refreshed instead of being replaced in its entirety. Resurfacing of kitchen benchtops and painting the cupboards rather than replacing them with new cabinetry was opted for. The kitchen also received a new sink, sink tap and cupboard handles, for a whole new look at an affordable price.
The bathroom was also cosmetically refreshed, which involved benchtop, bath and shower resurfacing, tile painting and the installation of a new shower screen.
Other cosmetic changes throughout the home included the removal and installation of new downlights to all rooms; new skirting boards, architraves and blinds installed throughout the entire property; two feature lights installed in strategic focal points and new handles to all doors. The lounge room is now home to a new ethanol fireplace, to not only update the space, but keep it warm (and in an environmentally friendly way) on the coldest Melbourne nights. And for extra appeal, wallpaper was added to strategic focal points within key rooms.
A new front door with glass panels gives a fresh face to the façade of the property, which is now on display due to the removal of the overgrown foliage. The existing rear garden was also removed, and new landscaping installed to both of these areas. Also outside, old window awnings at the front and rear were removed and a new window awning installed to the front.
Other exterior work carried out included the removal of palings on the front fence, replaced with a new paling fence, the old garage door (which fell down during the renovation due to age) was removed and disposed of and existing pathways were painted with paving paint.
"On this particular renovation, I feel the entire project was a success and I certainly like all areas of the property," says Cherie. "I'm a big believer though in first impressions. I often advise renovators to look at the façade of their property and focus on creating curb appeal to entice potential buyers or tenants before anything else. For this reason, I feel the façade is among the most important things we updated throughout the renovation process, as it instantly makes the property appear much more expensive and modern."
This project was designed by:
RENOVATING FOR PROFIT (Cherie Barber)
66 Mullens Street, Balmain NSW 2041
02 9555 5010
admin@renovatingforprofit.com.au
renovatingforprofit.com.au
By Danielle Townsend
From Renovate magazine Vol. 9 No. 2