Professional renovator,
Cherie Barber
turned this once rundown property into a fabulous family home – making a record profit too.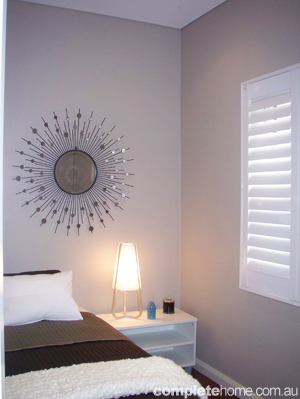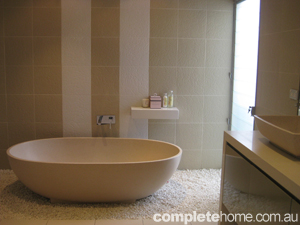 Located in Sydney's popular inner-west; Balmain has undergone a dramatic transformation in the past 20 years. The birthplace of the Australian Labor Party, Balmain's working class history has been moulded over the decades into a fashionable suburb full of bustling restaurants and trendy pubs.
However, as much as the face of Balmain evolves, its traditional roots can be seen on its streets lined with terraces, houses and cosy workman cottages.
One such cottage fell into the hands of Renovating for Profit's director, Cherie Barber. After years of door knocking, Cherie acquired the property through the public trustee and immediately started to realise the property's potential.
"This project was purchased with the intent of completing renovations to increase the value," says Cherie. "By designing the renovation to suit buyers in the area, I was working towards gaining the highest profit margin possible."
Broken into two stages, with stage one consisting of planning and renting the property out, the renovation process required the home to have a complete overhaul. "Stage two was a full structural renovation, which involved 25 per cent demolition of the existing structure and a major two-storey wing added to the rear of the property," explains Cherie. "Essentially, the structural renovations goal was to convert it from a two-bedroom, one bathroom shack with no parking to a four-bedroom, two bathroom plus home office family home with one car off street parking with a higher resale value."
Smartly reinventing the original rooms to fit in with her modern design, Cherie converted one of the existing bedrooms into a day spa size bathroom, while moving the main bedroom upstairs into the newly constructed extension. "The upstairs bedroom is very light and airy, which I love," says Cherie. "It also feels quite private while sitting on its balcony, even though the property itself resides within quite a densely populated area."
With the construction process in full swing and eventually getting past the council's strict height restrictions, the last thing Cherie needed was for a pesky set of pipes to delay progress. "One thing I definitely didn't see coming was the unlucky realisation that both mine and the neighbour's plumbing systems were located in the area marked for excavation," explains Cherie. "This added an additional $15,000 in costs to the project."
Looking at the home it is apparent that Cherie has optimised the use of light and space. Every room is light filled and cleverly fleshed out with neutral interiors to ensure the home feels as large as possible. "In this property, I ensured there was as much glass used as possible to improve natural light and ventilation within the whole space," says Cherie.
Cherie's innovative thinking and clever design turned a tired looking cottage into a family home with heart. "This project is special to me personally as its one of my earlier projects and still one on which I achieved a record profit margin," says Cherie. "It also further convinced me that being a professional renovator was definitely what I wanted to do moving forward."
Design elements:
By keeping the colour palette neutral, Cherie has used natural light to make the rooms feel bigger and brighter.
Still keeping in tone with the neutral theme, the furnishings Cherie has chosen add a sense of style to the home.
To ensure maximum appeal to buyers, Cherie modernised all the bedrooms in the home.
One of the original bedrooms made way for a new and improved bathroom with luxurious fittings.
The newly renovated kitchen is easy to navigate and a great communal area for a family.
Although modernised, the home's exterior façade still fits in with its surrounding urban landscape.
This project was designed by:
Kennedy Associates Architects
Level 3/1 Booth Street, Annandale NSW 2038
Tel: 02 9557 6466
Email: mail@kennedyassociates.com.au
Web: kennedyassociates.com.au
This project was built by:
Renovating For Profit
Suite 11, 37 Nicholson St, Balmain East NSW 2041
Tel: 02 9555 5010
Web: renovatingforprofit.com.au