Designer Rugs has collaborated with some of the most illustrious names in Australian design including Akira Isogawa, Catherine Martin and Alex Perry. Check out our favourites.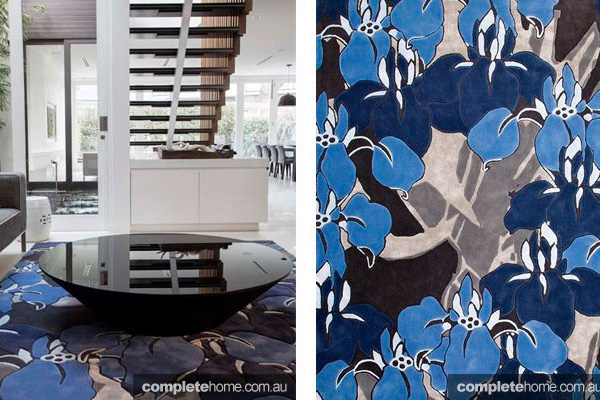 1. AYAME – AKIRA ISOGAWA
Inspired by fabric found in Kyoto, Ayame by celebrated fashion designer Akira Isogawa brings together traditional Japanese heritage and Australia's love of colour. Ayame are used in Japanese gardens and commonly feature as motifs in Kimonos.
WHAT WE THINK: The perfect way to add a dash of colour to a neutral palette.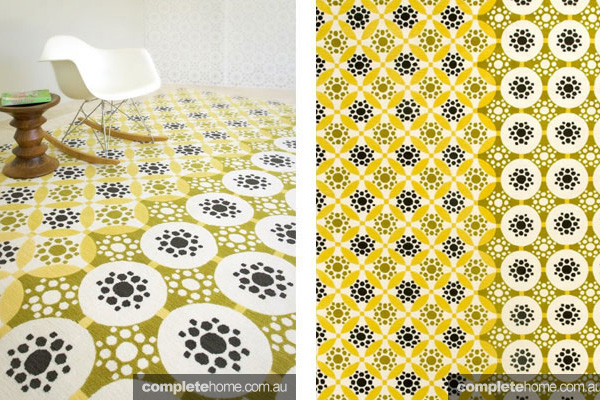 2. APPLIQUE – BERNABEIFREEMAN
Bernabeifreeman's collaboration with Designer Rugs has resulted in a contemporary collection that references traditional textile patterns. It is said to be inspired by memory, narrative and domesticity.
WHAT WE THINK: A great way to reference the past in a contemporary setting. 
3. SAND SCRIPT – CAROLINE BAUM
Inspired by the beautiful landscapes of the New South Wales coast, Sand Script by Caroline Baum for is a lasting interpretation of patterns that are washed away by the tides.
WHAT WE THINK: A timeless yet casual piece that manages to capture the transient.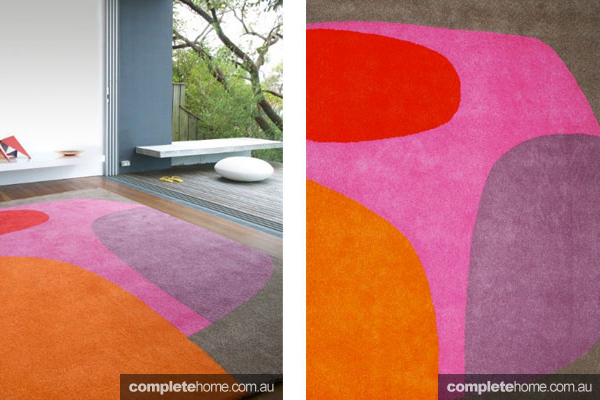 4. LAVA – DINOSAUR DESIGNS
Lava by Dinosaur Designs pays homage to the signature style of the world renowned homewares and jewellery design company.
WHAT WE THINK: The combination of bright and muted tones is the perfect complement to a modern, minimalist space.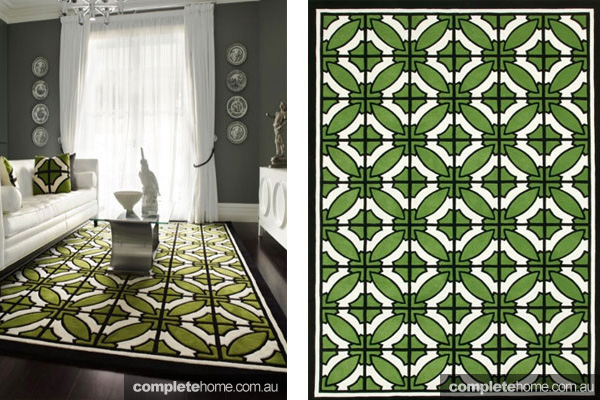 5. SOUTH BEACH – GREG NATALE
A passion for repeat patterns is evident in the cool and cutting-edge South Beach by award-winning Interior Designer Greg Natale.
WHAT WE THINK:  Strong colours and bold lines turn this rug into a truly dramatic and statement-making piece.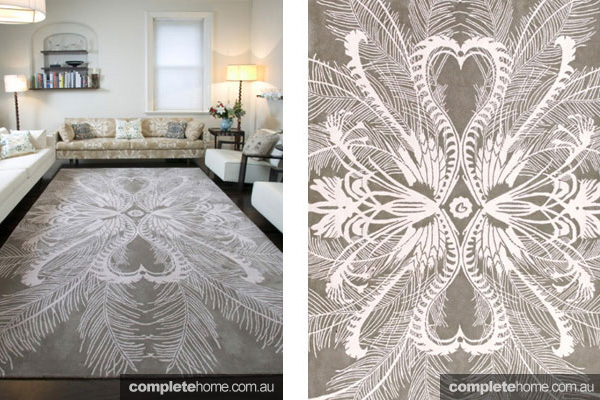 6.  FEATHERS – CATHERINE MARTIN
Feathers by two-time Academy Award winner and globally renowned production and costume designer Catherine Martin, celebrates native flora and fauna while drawing on fabric elements from her costume making background, such as lace.
WHAT WE THINK:  This uniquely beautiful piece strikes a balance between femininity and sophistication.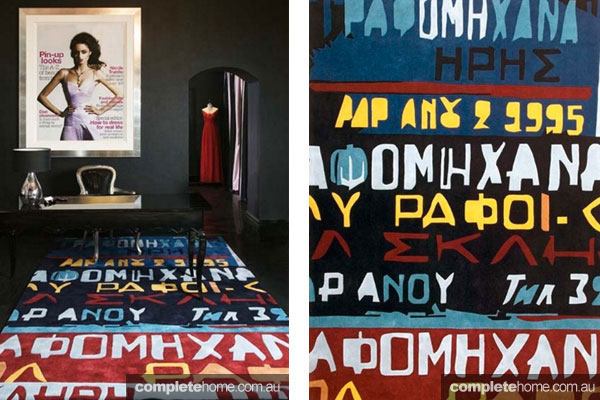 7. IPOGRAFI – ALEX PERRY
Ipografi by fashion designer Alex Perry pays homage to Perry's Greek heritage and fuses this with red carpet glamour.
WHAT WE THINK: This young, funky design has a masculine edge that would easily suit a bachelor pad and boys bedroom.
Each collection is handmade from the highest quality materials, including New Zealand wool and silk, and can be customised to transform any interior.
More from Designer Rugs…