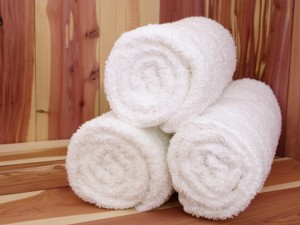 A new range of infrared saunas from respected manufacturer Health Mate brings you the latest home spa technology
New Era Imports and Health Mates bring you the very latest in home spa technology — the infrared heat sauna.
Infrared heat is a form of energy directly transmitted onto objects. Infrared heat has nothing to do with ultraviolet light, which gives you sunburn and damages your skin. In fact, the infrared sauna has proven health benefits such as weight control and cardiovascular conditioning.
Where conventional saunas use hot air to transfer heat, the infrared heat rays warm your body directly. This allows an in-depth heat in a more pleasant temperature of 43-66°C, thus providing more health advantages and a highly enjoyable and comfortable environment, where you can still breathe normally without the discomfort of high humidity or steam.
Health Mate has been manufacturing home saunas for over 20 years and designs its own products, including the heaters, which have been designed specifically for the human body. The heaters consist of long metal rods that emit the "far infrared". The far infrared heat penetrates the body, amplifying the health benefits. With the "far-infrared" heat that comes from Health Mate's state-of-the-art heaters, you get the benefit of direct heat penetrating deeply into your body — at a surprisingly low operating cost. Therefore, you receive more pain relief, lose more weight (including cellulite), and remove more toxins etc. Simply put, you get more for your time and money.
Made from the highest-quality Canadian red cedar inside and out, a Health Mate sauna assembles in less than one hour and offers low operating costs (most units plug into 240v home outlet). A freestanding Health Mate sauna requires no plumbing or ventilation, comes with standard CD sound system and reading lamp on all units, as well as a state-of-the-art digital control panel.
So enjoy the benefits of a sauna in the privacy of your own home at an affordable price. Visit the New Era Imports website to learn more about Health Mate infrared saunas.
FOR MORE INFORMATION
contact New Era Imports,
Unit 9, 18-20 Redland Drive, Mitcham Vic 3132.
Phone (03) 9873 2235 or 0402 217 220,
fax (03) 9873 2246,
email info@neweraimports.com.au
or go to www.neweraimports.com.au.