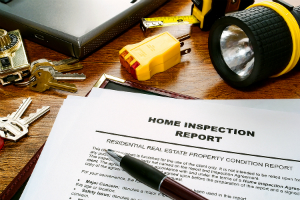 Property inspections are the biggest hole in Australia's consumer laws. Find out what you should be asking before hiring a Property Inspector. 
In all Australian states and territories other than Queensland, anyone can do a property inspection without the need for any qualifications, experience, insurance or building-fault knowledge. Archicentre, the building advisory service of the Australian Institute of Architects, says this is despite the purchase of a home being the foundation of Australia's wealth creation and a cornerstone of family life and community stability.
Archicentre's Chief Executive, Mark Stewart, says, "The government has legislation and registration in relation to real estate agents, financial providers, builders, electricians, plumbers and building surveyors; however, when it comes to property inspection services, there's no minimum of standards in training, no registration, no qualifications, no insurance and no monitoring.
"In the current situation with no legislative protection for home buyers against unqualified property inspectors, people hiring a person to undertake an inspection before purchasing should make sure they undertake their own due diligence to ensure the inspector has current appropriate qualifications, insurance and experience to inspect the property and give professional advice.
"The lack of current effective legislation to protect home buyers and vendors against unqualified property inspectors reinforces that well-known advice of 'buyer beware'."
"A minimum $10 million professional indemnity insurance policy should be compulsory for all property inspectors to provide consumers with protection against any losses caused by a faulty inspection," says Stewart.
People registered to undertake property inspections should be required to have minimum qualifications in an appropriate discipline, such as architecture or engineering, and:
Diploma of Building Surveying or Building & Construction or equivalent.

Two years' relevant industry experience.

Professional indemnity insurance of $10 million minimum with at least one reinstatement provision.

Specific training in building-fault detection.

Supervised inspections as part of the training program.

Continuing professional development.
Top questions to ask before hiring a Property Inspector:
1. Are you a currently registered engineer or architect?
2. Is your inspection conducted to the Australian Standard? Do you carry at least $10 million professional indemnity insurance policy to guarantee your work?
3. How many years of experience do you have inspecting properties?
4. Are you experienced with this type of property — residential, commercial or heritage?
5. Ask to see a copy of a sample report and read the fine print on what is covered and what is not covered.
6. Find out how long the property inspection service has been in business as well as its operating address. Don't just rely on a mobile phone number for contact.
"It simply makes sense that a certification of the building as 'home-worthy' — indicating that there were no evident structural faults or termites on the property, for example — would align well with the 'road-worthy' certification regime in place for motor vehicle purchases," says Mark Stewart.
"The challenge is to formulate legislation that bridges the potential gap between obligation and expectation to ensure the scope of the property inspections, the qualifications of the inspectors and the recourse to a buyer in the event of an error or omission are tightly regulated and enforceable."
Check out www.archicentre.com.au for more information.