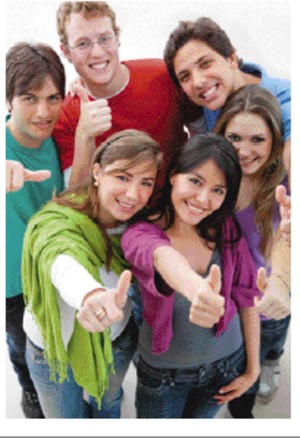 Hey, kids, my name is Costa Composter. I'm here to let you know all about compost and how it can help your plants and garden. In each issue I am going to be teaching you step by step how to make compost and all the wonderful organic products you can add to it and then we are going to learn how to apply it to your garden. I'll also throw in some extra-handy tips on compost that you can share with your family and friends. Compost is a key ingredient for making your garden healthy and strong and it's a lot easier to make than you think. Besides, by making your own compost and using it in your garden you can get rid of all your excess food scraps and garden waste. Use them as nutrients for your compost — it's that easy!
Getting started is easy. In fact, you can start it off in a plastic garbage bin with the bottom cut off. Then place it in the corner of the garden where the excess moisture in the compost can drain into the garden. The trick to making good compost is layering the different products you add. Start by adding some soil at the bottom of the bin, then throw in some kitchen scraps and shredded newspaper, then some more soil and grass clippings. Keep layering like this until you reach the top, but don't forget to mix it with a garden fork every time you add more scraps and soil. Now, let it rest for a few weeks before you use it. In the next issue, I will teach you how to use the compost in the garden and even in pots.
Costa's Tips
1. When locating your compost container, make sure it has enough sunlight and shade.
2. If this isn't even, it can wreck the process of making the perfect compost.
3. Cutting the materials into smaller pieces to make it easier to put in the bin and to speed up the decomposing process.
4. Once you have finished, cover your heap with a lid so it remains moist but not wet. If it's too wet or saturated, mix more dry material, such as soil or newspaper, through it.
Did you know?
1. Almost 60 per cent of rubbish Australians put in their bins could be used as compost and mulch for their gardens.
2. By composting we can fight climate change and reduce the amount of water we use.
3. You can recycle your old grass clippings and fallen leaves for your compost. In fact, they are main components.
4. Compost can be used in the garden, in pots and on the lawn too.