The Squareline sink range from Häfele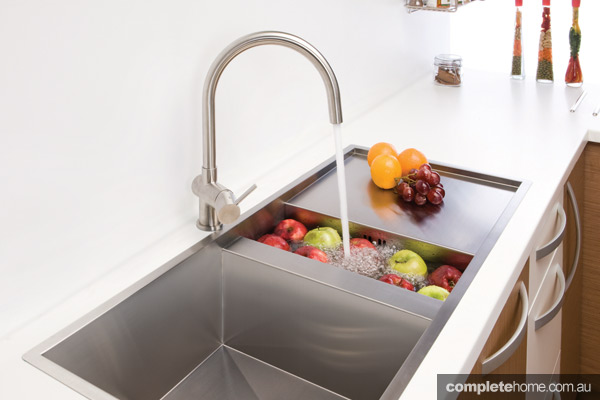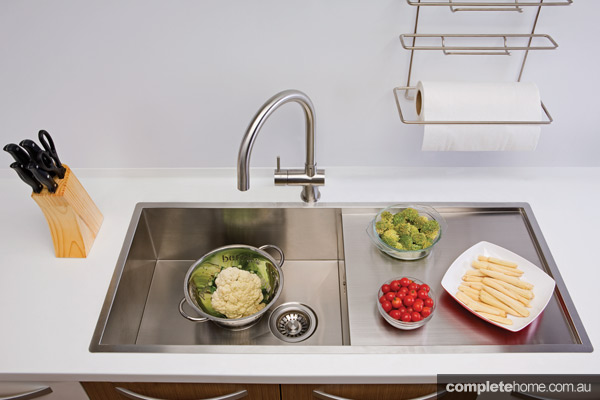 When it comes to outstanding functionality and elegant design, nobody does it quite like Häfele. And the Squareline sink is no exception. Superbly crafted from high-quality 304,18/8 stainless steel, and at 12mm thick, it's the perfect choice for anyone wanting to complement their kitchen, laundry or outdoor living space with the most considered touch.
All edges are laser-welded for smooth, clean lines and each sink in the range comes with basket strainers that link directly to the overflow assembly. It will never overflow, even if the tap is left running. And with a range of accessories including a striking glass cutting board, polished chrome taps and a colander that can be integrated directly with the bowl, you'll have a sink that gives you space for living, too.
The Squareline sink range can be easily installed in three ways:
•Undermount — Increases bench space and is ideal for granite, stone or composite materials.
•Integrated — Sits flush with the benchtop for the ultimate in clean lines.
•Lay on — Sits on top of the bench space and is ideal for laminate materials.
For further information
Häfele Australia Pty Ltd
Phone 1300 659 728
Email info@hafele.com.au
Website www.hafele.com/au