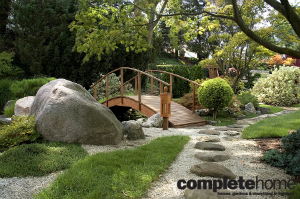 Transforming city balconies into relaxing outdoor retreats

For a growing number of people, living in an apartment is ideal. Some want to be close to the CBD; others seek a low-maintenance lifestyle. Keeping your sanity amid the bustle of city life can be a challenge, however, which is why more and more apartment dwellers are turning to their balconies as a means of extending their living space and providing a place to relax, eat and entertain.
The Urban Balcony, which specialises in furnishing balcony gardens, has two Sydney stores full of hand-selected products. It also provides design advice on how to make imaginative use of compact urban spaces.
Joanna Rogers, designer and owner of The Urban Balcony, says, "We are tapping into an area where people have real need. They don't want to use a full-on landscape design service, but they don't really know what to do on their own either. They have some idea of what they like and have a real sense of style, but they aren't familiar with plants and pots or styling for an outdoor environment. We help with the process by refining the client's ideas, adding our creativity and stressing the practical side of how it all works."
One thing people tend to forget is it's essential to choose the right-size pots, plants and furniture, explains Joanna. Well-proportioned elements will add a sense of drama to the space and can be used to create intimacy or frame a fantastic view.
"A common mistake is choosing pots too small to ensure healthy growth of plants. Even experienced gardeners who have lived in large houses often have just as much of a problem as young, inexperienced gardeners," she adds.
"Our two stunning stores offer an abundance of ideas and our enthusiastic team will help you to select furniture, pots, plants and outdoor wall art to create a fantastic outdoor space that works for your lifestyle and makes good use of the space that you have. Or make an appointment with one of our designers to help you transform your balcony and extend your living space."
THE URBAN BALCONY
473 Crown Street
Surry Hills NSW 2010
Tel: (02) 9310 2910
Email: surryhills@urbanbalcony.com.au
206 Harris Street
Pyrmont NSW 2009
Tel: (02) 8021 6456
Email: pyrmont@urbanbalcony.com.au
Website: www.theurbanbalcony.com.au