From compact cottages to spacious family residences, Blue Hills Cottages designs and builds homes with lasting appeal.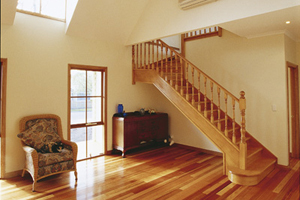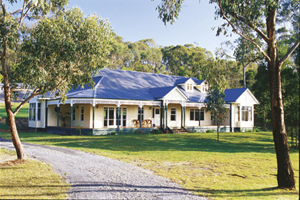 The Carrisbrook 
The Carrisbrook is a charming country residence of 32 squares with French doors opening onto wide verandahs front and rear. This Federation design features hand-built custom fretwork, a grand Federation entry opens into a wide hall with corbelled and capped arches, decorative cornice and ceiling roses. The high ceilings and large open living areas with box bay windows with feature leadlight give this home a light, airy feel while retaining its period features.
Adding to the charm of the Carrisbrook is a colonial staircase leading up to two spacious attic rooms. Blue Hills Cottages Federation designs are hand-built on site to lock-up stage or to completion locally. They range from 16 to 45 squares and can be altered to suit the orientation of your land, lifestyle and budget.
Colorbond dwellings

Blue Hills Cottages has expanded to include quirky and uniquely Australian homes in Colorbond steel. The company is now designing and building many of these homes using Colorbond steel, which can have a period look or an effect that is extremely modern. A Blue Hills Cottages Colorbond dwelling not only looks great, but the exterior is virtually maintenance-free.
Company profile

Blue Hills Cottages is a family owned and operated business with many years experience. Patrick and Jane are a hands-on team who provide service throughout the building project. Any of the company's existing designs can be modified to meet your individual needs or a new custom design can be created to suit your lifestyle and budget.
Blue Hills Cottages has earned a reputation for beautiful, high-quality, period reproduction homes that can be built to lock-up stage in most areas or through to completion locally. The couple's son, Shane, has won many awards for excellence in carpentry and creates most of the period details featured on the homes by hand, giving each residence its own individual charm. Every home has a 5-star energy rating and fixed contract price, and all work completed by Blue Hills Cottages has a builder's warranty.
Each home is priced individually, depending on the choice of fittings, finishes, ceiling height, extent of period decoration and level of owner participation — either to lock-up or completion stage.