Old but beautiful — original Indian pieces are given a new lease on life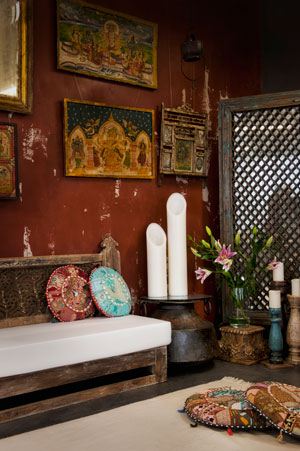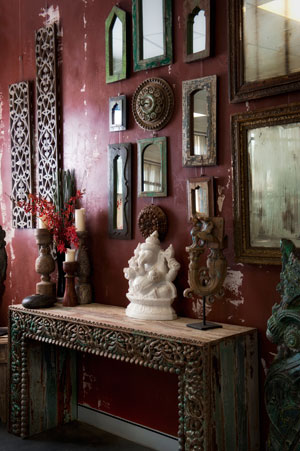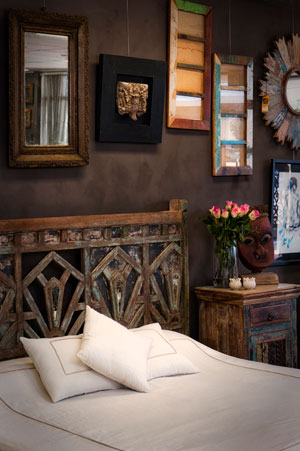 For Karminder and Tanveer Sohal, a little piece of India was missing in their Western Australian community. Realising that there was a market for beautifully made Indian items, Karminder and Tanveer endeavoured to share their love of India's vibrancy and richness with Australia.
"Sohal Living," Karminder explains, "is a platform for me to fulfil many of my dreams, the first of which was to creatively showcase the different arts and crafts of India to the people of Western Australia."
Karminder and Tanveer were born in India and as Karminder's father served in the army she found she moved from place to place every two years. This gave her a grand sense of the variety that exists across the continent and she came to understand that each region of India specialises in a different craft. India is a country where craft and knowledge are passed through generations year after year, making the quality of the items produced so exceptional.
"One such example of these crafts is inlay work," Karminder says, "which I'm currently introducing to the Perth market, but I realised that the craftsmen in this field don't make enough money for such a skilled job, so I asked some families to buy machinery for the tradesmen so they could do the work in their own homes. Our beautiful mother-of-pearl inlay coffee tables are proof of their talent."
What Sohal Living aims to do is source recovered items from demolished Indian village homes, renewing them and creating modern, beautiful and glamorous pieces for the Australian market. Sohal Living's skills extend to rejuvenating a variety of different items, ranging from various architectural pieces such as old ceilings, pillars, doors and windows that can be used when building or renovating to elaborately designed tables, doors, coffee tables and mirrors in old carvings or copper. "We also have a very good collection of candles that have been designed by top Indian candle designers," Karminder adds.
The joy of taking an item that has seen better days and injecting new life into it is what makes the process so enjoyable for Karminder and Tanveer. "When I hunt for old village carvings, windows, balconies, pillars etc I find it very exciting as I know that whatever furniture I design from this will surprise me, too."
The items have been sourced, recovered, handled lovingly and finally given a new lease on life, making every item a one-of-a-kind piece that is completely original. "I'm hoping that the freshness in my work will appeal to my clients. We have a lot of old village buffets, screens and old copper pots. We also have tables designed from old doors, all of which cannot be replicated," Karminder explains.
Clients also have the opportunity to get involved in the creation of their new pieces — a process that Karminder personally relishes. "I love it when clients take part in creating their furniture," she says. "I show them raw carvings to give them inspiration and then we work together on creating the final product."
Inspiration for the founding of Sohal Living comes from a supportive family and the promise of helping others. Karminder offers her support to a children's school for the deaf and blind run by a friend of her father's in India. The school is currently undergoing an upgrade, having functioned for years in an extremely run down condition. A new hostel is now being built to house the school and it is Karminder's family's greatest dream to help him build it.
Sohal Living
2 Callaway Street, Wangara WA 6065
Tel 08 9303 4420
Website sohalliving.com
Photography Stephen Nicholls