This renovation not only changed the family house, it changed how the family lived in their revamped, open-plan and light-filled home.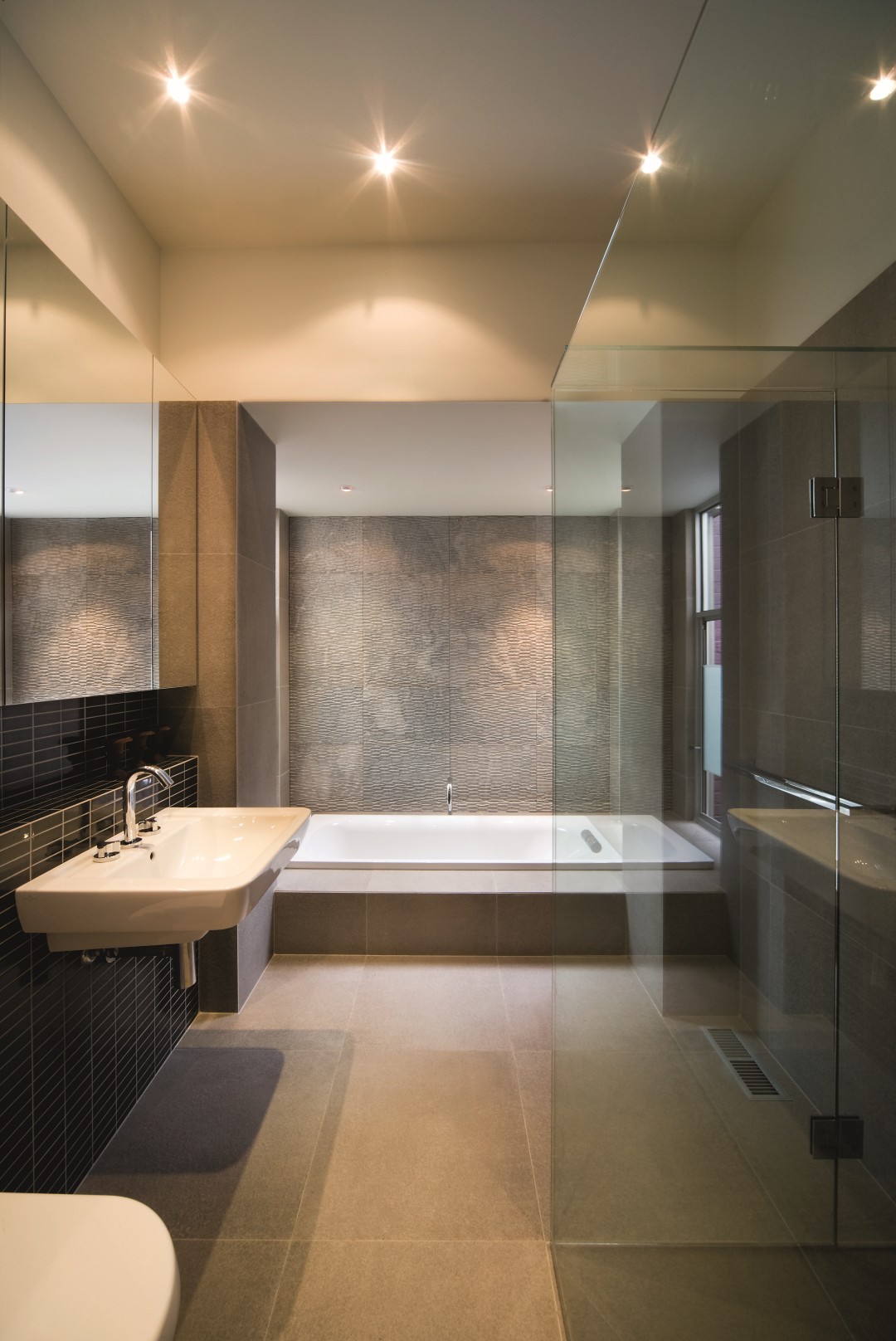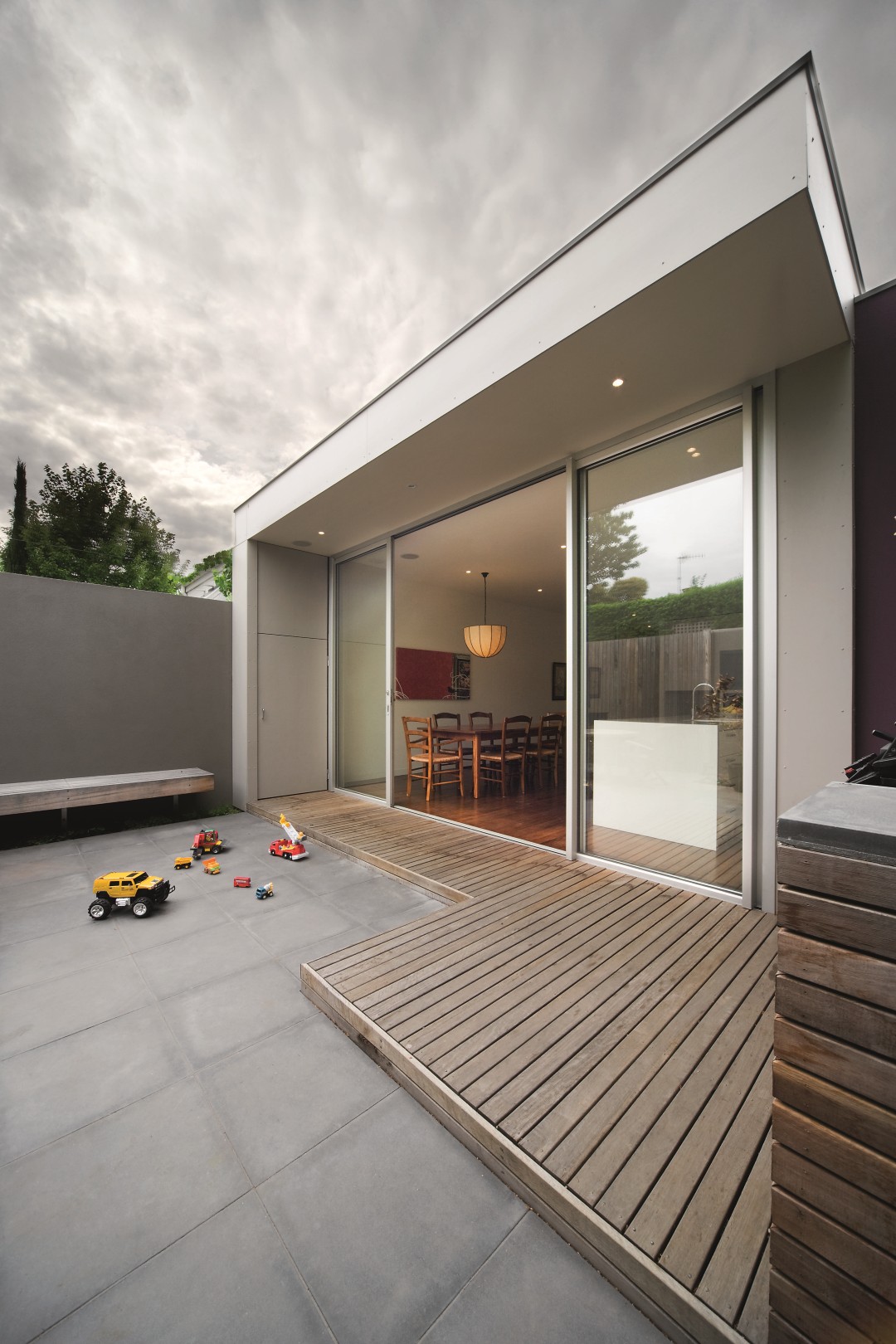 This existing single-storey 1940s Victorian terrace was your standard configuration; originally comprised of three bedrooms, a kitchen, dining room and living room.
Marcus Bailey from Venn Architects was employed to transform the established Victorian terrace to a modern open-plan-style house. As Marcus summarised, "It was important to be clever and creative in the use of space. Multiple and overlapping of zones and areas was employed to maximise a tight space."
One of the features of this property that Venn Architects decided to capitalise on was the boundary walls and the lightwells. "We wanted maximum light-filled private areas within a built-up area and to create a transitional passage between the old and the new. Much of the ambience was created with muted tones resulting in a sophisticated, integrated journey."
As Marcus elaborates, "Before the renovations the layout was not efficient, the kitchen and living areas were all very small. The rear of the house was old and tired and there was little to no light in and around the internal areas.
"The client requested that the floorplan be made more efficient. The way to achieving this was to create an open-plan living area, a space that would include the dining and kitchen areas. The master bedroom was to have an ensuite and for the entire house, it is paramount to maximise access to light.
"The ensuite and bathroom were added to the existing side setback. The rear area of the house was demolished and replaced with the open plan kitchen/living/dining area and an internal light court was included. The rear court was modernised and made to integrate with internal spaces. The feature boundary walls were installed to blur the inside and outside of the house.
"Possibly the most important aspect of the design was to achieve access to natural light and the ability to maximise internal spaces on a small block. Our inspiration for the design was to aim for a minimal aesthetic that is; clean lines and a building that allows furnishings with art and feature pieces of furniture."
According to Marcus, "My favourite part of the renovated space is the appropriation of the rear court into the internal living area as well as the bathroom design with its use of natural stone and natural light. The site access was difficult and the change in floor level from the main hall to the living area was challenging to work with. We accentuated the large pivot door at the end of the hall to signify the "entry" to the rear area.
"One of the reasons this renovation is special is due to the efficient floorplan that has abundance of natural light on a tight site built up on both adjoining properties. The finished renovation has been very well received, in fact the clients have changed the way they live with the use of the exterior court as an extension of the living room."
Project Particulars:
Designed by: Venn Architects Pty Ltd
1/178 Ferrars Street, South Melbourne Vic 3205
info@vennarchitects.com
www.vennarchitects.com
Interior designer: Venn Architects Pty Ltd
Built by: ProvanBuilt – Ian Provan
Flooring: Blackbutt
Walls: Plasterboard
Aircon: Split systems
Benchtop: CaesarStone – Snow
Cabinetry: Emporite – White
Rangehood: Quasair
Cooktop: Smeg
Sanitary Fixtures + Bathroom Fittings: Reece
Windows + External Doors: Aluminium framed
Landscaping: Urban Edge Landscape
Decking: Merbau

Photography: Emma Cross