Granite can be a beautiful point of difference in your outdoor space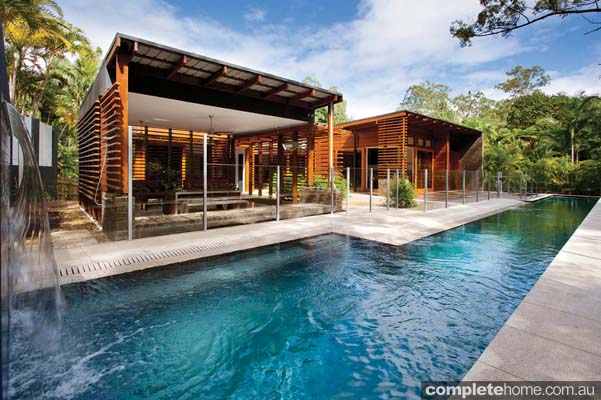 Your driveway, your house and your pool are always subject to the elements. Various materials can be used for construction but few can match what granite can offer in terms of adaptability, longevity and safety. Oh, and don't forget aesthetic beauty.
The Pool Tile Company offers granite tiles that are ideal for use around the house — particularly around pools. Granite can be a beautiful point of difference against other aspects of a design. "Natural stone is non-toxic, eco-friendly and lasts a lifetime," say the people at The Pool Tile Company. "Its variations in colour, pattern and texture are impossible to replicate, making natural stone visually appealing." Granite tiles contain a small amount of mica which causes the surface to sparkle in the sunlight.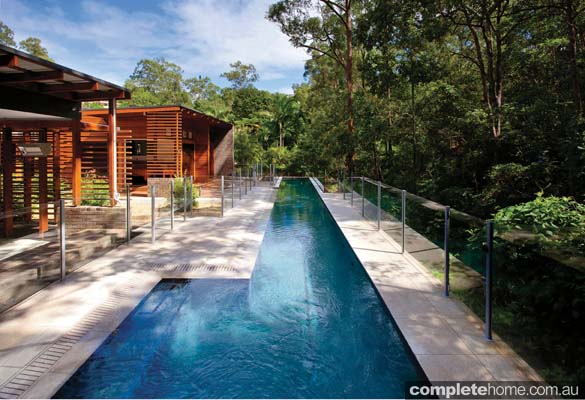 From a practical standpoint, granite tiles are dense and durable, making them strong and less likely to stain. They are accurately sized, cut well and are very easy to lay. Moreover, granite tiles have great longevity due to their inherent strength. The tiles' excellent slip resistance makes them an excellent choice for pool surrounds. The lighter colours are cool underfoot on the hottest days.
The adaptability of granite allows for precise designs such as the grating around the pool featured in place of stainless steel. Liberty Pools and the pool owners chose mushroom granite for the pool and surrounds, providing a seamless transition between the pool and grate. Not only does the granite grate look good, it is considerably cheaper than a stainless-steel grate.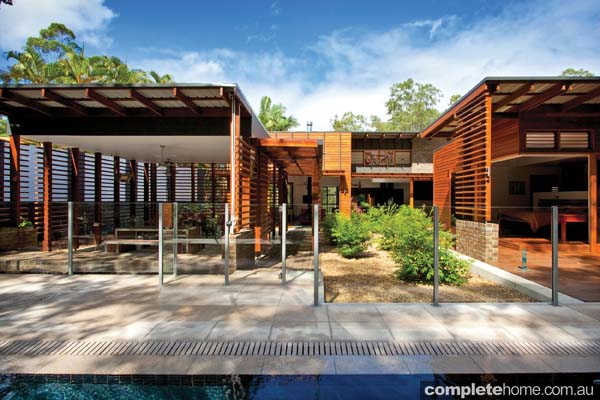 Pool builders now have a complete understanding of how granite works and how it is best used in pool design. The Pool Tile Company liaises constantly with pool builders and has gained a thorough understanding of the standard coping profiles it needs to meet its design needs.
For this reason, the company now offers a large range of granite tile hues, including mushroom, sandwave, almond, honey, light grey, dark grey and black. While customers can order from an extensive range of standard sizes and profiles in traditional bullnose and the more contemporary square edge, it is also possible to order custom sizes to suit the particular needs of a project.
The affordability of granite and its durability mean it won't cost you a fortune to build, nor will it mean large ongoing costs to maintain the aesthetics of your pool or its surrounds.
Company profile
The Pool Tile Company 3/75 Longland Street, Newstead Qld
Phone (07) 3854 0462
Email info@pooltile.com.au
Website pooltile.com.au
Images provided by Liberty Pools
Originally from Poolside Showcase magazine, Volume 20