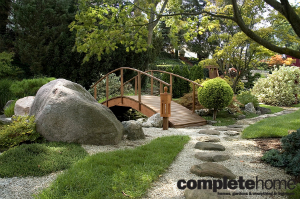 Natural solutions for all your summer shading and screening needs

Summer is really for taking time out to relax with family and friends. Naturally, we move outdoors and it is so much more relaxing when we feel cool and free from the neighbours' prying eyes.
Most outdoor settings need shade due to our summer climate. Often, a pergola-style outdoor room or deck is practical. Some pergolas, however, can be too hot as a result of just having timber beams or perhaps polycarbonate roofing alone. Cladding either style pergola with Natureed® will immediately cool the space as well as bringing filtered light. And, at night, light shining through the Natureed® from above the roof, gives a beautiful, soft evening ambience. 
For some, adding this cladding will also bring privacy from above. Others may have a need to keep out the westerly afternoon sun from a patio room as well as to gain privacy. For this context, a bamboo rod screen hung sideways can be dual-purpose.
Natureed® cladding is a quality, durable material made of hardy, moisture- and termite-resistant reeds bound securely in non-rusting wire. It comes in rolls of varied sizes up to 2.4m in width and 7.2m in length and is a great product to bring natural textures to your outdoor setting while creating shade and privacy.
As well as creating shade, Natureed® and House of Bamboo's other bamboo-related products also screen effectively for privacy or to hide unsightly areas. Fences that are unco-ordinated or unattractive can be clad and often simultaneously heightened to give a finished look to landscaped or pool areas, as well as privacy. Barrier screens to hide carports, bins, pool filters etc can be easily created, as can the ever-useful deck screens.
House of Bamboo materials and outdoor furniture structures are highly practical for a range of functions and they can they be applied in imaginative indoor and outdoor settings.
For more information on Natureed® and other bamboo-related materials and structures, as well as stockists, contact House of Bamboo.
HOUSE OF BAMBOO
13 Erithy Street
Botany NSW 2019
Tel: 1300 665 703
Email: info@houseofbamboo.com.au 
Website: www.houseofbamboo.com.au