by Robert Caulfield, Archicentre 
Owner-builder and home -renovation projects can be large and overwhelming undertakings. But with the right research and understanding, it can become extremely simple.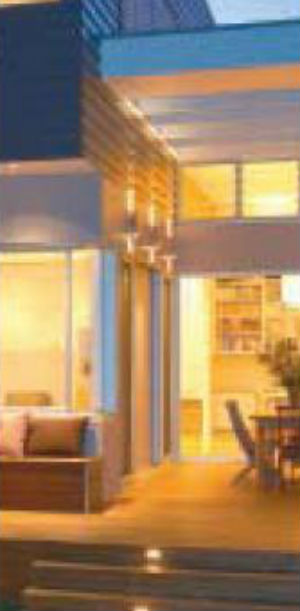 To many people, the term "property developer" has connotations of hard-nosed and sometimes unpopular business dealings in corporate boardrooms. The reality is that anyone who is undertaking building work on their own house and hopes to improve its value is a property developer, so it's worthwhile looking at three of the rules property developers follow to ensure their projects are a financial success. 
The first two rules are: precisely know your development cost and your sale price. For home renovators, this translates to knowing your construction costs and the expected improved value of your property before you start. The underestimation of costs usually happens by assuming that tradie mates and family members will undertake large sections of the work at discounted rates and by underestimating material costs.
A good way to avoid this is to prepare a detailed list of materials and labour by checking the DIY renovator and cost guide documents on the Archicentre website. A low-cost Archicentre design concept will provide you with reasonably accurate estimates of the likely construction costs, either as an owner-builder or if you are considering appointing a builder. It also enables you to obtain opinions of what the final value of your improved property is likely to be from local real estate agents. The third rule developers abide by is vigilance during construction.
For home renovators, this can only be achieved by regular inspections and checks after you have a good set of drawings, a specification and a building contract that is written in your favour. Architects administering a renovation contract generally spend an average of 10 to 15 hours per week checking work on-site or assessing variations and requests for information.
For an owner-builder ordering materials and co-ordinating tradespeople, this virtually equates to a full-time job during the construction period. Archicentre can provide Construction Advice Reports during the building stage to ensure your builder or tradesmen are providing materials and performing work in accordance with your contract.
Robert Caulfield is a Melbourne-based architect and past national president of the Australian Institute of Architects. Contact www.robertcaulfield.com