Add effortless style to your bathroom with a simple frameless shower screen from Euroglass.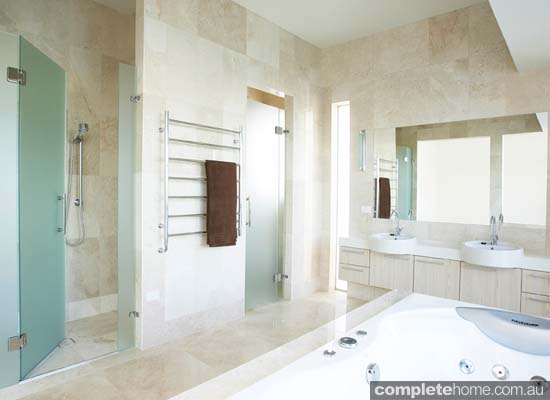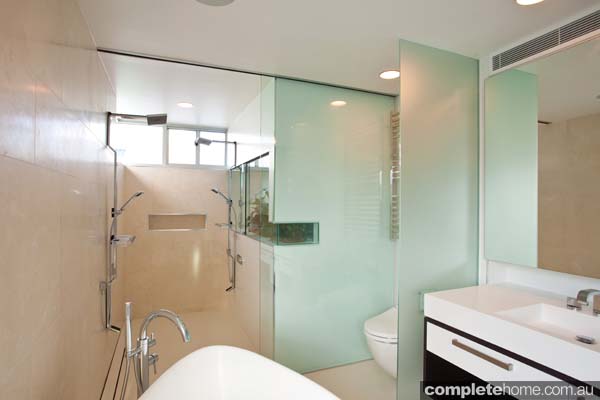 Frameless shower screens make a strong statement in the bathroom and increase the sense of space in the room.
Euroglass, operating since 1989 exclusively in the frameless showerscreen market, offers all types of frameless shower screens including hinged, sliding, pivot and fixed — the choices are endless.
All Australian made, these simple and stylish screens are custom manufactured in Euroglass' own factory from 10mm toughened safety glass, available in clear, ultra-clear or a tint finish.
Detailed, customised work is Euroglass' forte and the company boasts experienced design and installation staff — a complete in-house service. In addition, reliable after-sales service is backed by 23 years of unequalled experience.
Euroglass, family-owned and operated by the founder to this day, is home to high-quality hardware and the biggest range of hardware designs and finishes.
Bring your vision to life with Euroglass.
FOR MORE INFORMATION 
Euroglass Australia
Unit 7, 1 Roebuck St, Hemmant, Brisbane Qld
Phone 1300 654 856
Fax (07) 3390 7688
Email sales@euroglass.com.au
Website euroglass.com.au
Open Mon–Fri 7.30am-5pm
"Art of Glass" from Bathroom Yearbook magazine 17