Pressed metal designs that will look great in any home — and perfect for that summer renovation project
Here at Complete Home we're always on the lookout for interesting elements for your indoor or outdoor design. Ever since we came across Adelaide Pressed Metal we've been enamored with their pressed metal designs–some of the most unique we've come across. They can be used in a variety of ways, including with ceilings, wall panelling, kitchen and bathroom splashbacks, feature walls, door inserts and much more.
The 'Flinders' design is perhaps the best example of Adelaide Pressed Metal's creativity when it comes to creating unique, quality pressed metal patterns. The Flinders not only will suit an almost unlimited range of projects but will create  an amazing visual effect sure to impress guests. Made from quality aluminium, like all of Adelaide Pressed Metal's designs, it can be used raw for the appearance of stainless steel or painted any colour or finish when primed.
The following is our top picks, all examples of designs perfect  for a summer renovation around the home. There's designs to suit any space, be it your kitchen, outdoor room or more, and all come in a variety of sizes to suit your needs:
Flinders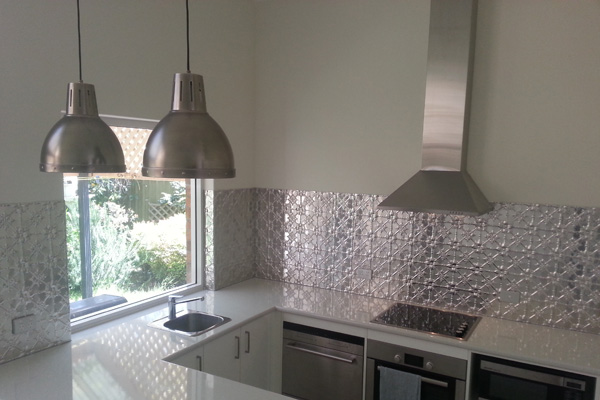 Mini Lindfield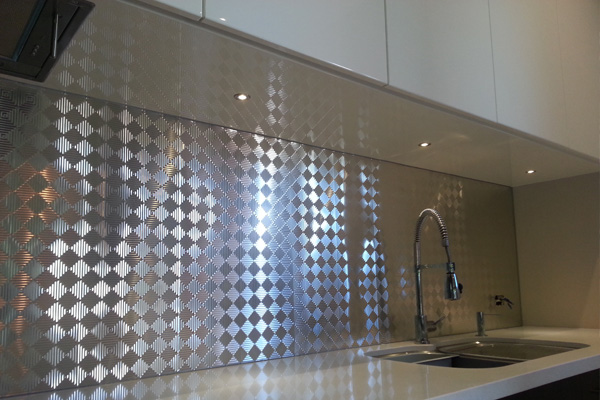 Copper Art Noveau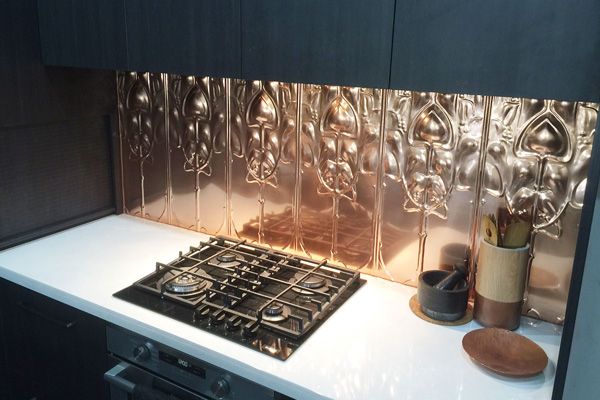 Fleur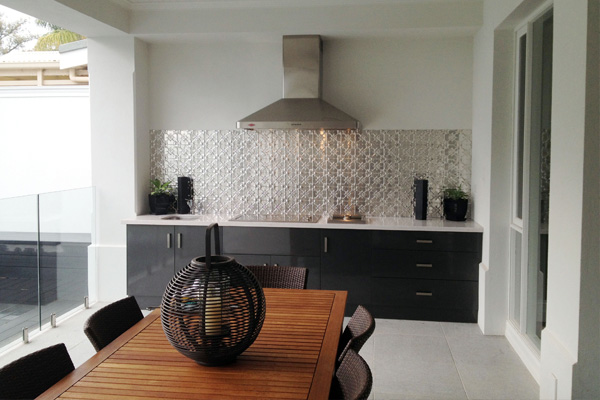 Flourish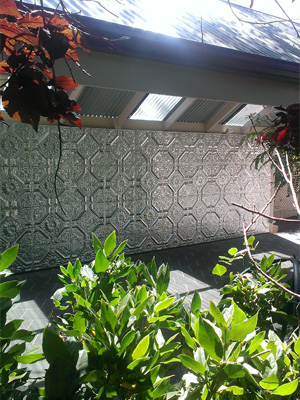 Art Deco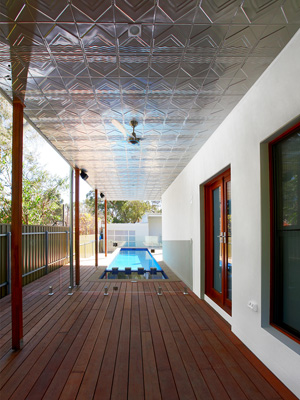 White Industrial Fleur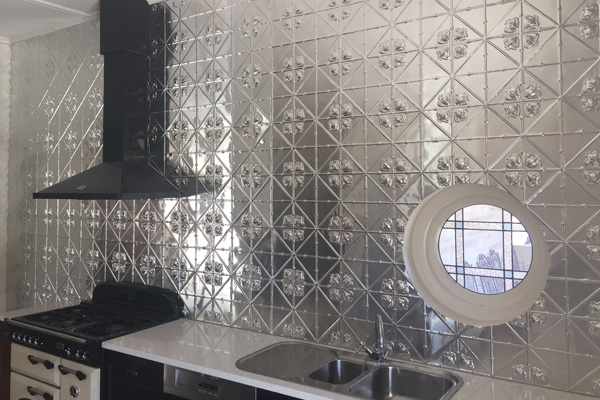 For more information
Adelaide Pressed Metal
Address: 45 Payneham Rd, College Park SA 5069
Phone :0417 824 599