Get reliable warmth throughout your home with an amazing degree of control, economy, aesthetic appeal and environmental friendliness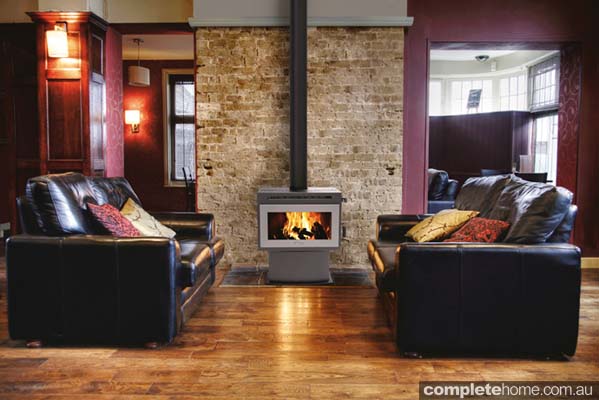 With more than 35 years' experience in home heating, Masport Heating reflects its values of superior build quality, extensive research and development, rigorous quality control and a guarantee of workmanship through its product. Glen Dimplex, the largest manufacturer of wood fires in Australasia, incorporates a high level of equipment and facilities. As a consequence, the Masport product range is extensive and offers great value for money.
Masport Heating has in-depth knowledge of solid fuel heating and invests a lot of time and money in innovative wood fire design and development. Its range of wood fires is the result of intense research and over the years the company has been at the forefront of a new generation of clean-burning, ultra-efficient fires. Masport Heating offers a 10-year firebox warranty on its entire wood fire range to ensure you are buying a quality product from a reliable and renowned wood fire manufacturer.
The key to an efficient, long-lasting fire lies in the design and construction of the superior cast-iron firebox
Masport Heating cast-iron fireboxes feature an advanced panel design with an integrated array of heat-dispersing fins that can increase the surface area by up to 65 per cent. The result is a superior wood fire that transfers heat from the cast-iron firebox through the fins and into the room efficiently. The added thickness, plus the height of the fins, gives extra mass and surface area to the cast-iron firebox. This retains the heat and distributes the warmth efficiently for longer periods, even after the fire has died down.
Triple Air Combustion technology
Masport fireboxes have been built with a Triple Air Combustion system designed to efficiently burn all fuel in the fire. Primary air travels through slots with high/low control, gets preheated and drives the primary combustion of fuel. It also creates an "air wash" over the door glass, keeping it clean. Secondary air comes from either side of the firebox through the air tube, which creates turbulence and burns small, unburnt fuel particles at a very high temperature. Tertiary air comes from below the door or rear of the firebox to ensure complete combustion, providing better efficiency, reducing running costs and keeping the environment clean.
For more information
GLEN DIMPLEX
Tel: 1300 556 816
Website: glendimplex.com.au
masportheating.com.au
The F Series of wood fires are among the cleanest wood fires in Australia. In many cases, emissions are well below national requirements. The F3000 is a modern, versatile fire that can fit into any room easily and match any style. It's perfect for medium- to large-size areas and has a large, flat glass door that opens more than 90 degrees to make refuelling easier. It offers superior heat from a fully lined, finned, cast-iron firebox and Triple Air Combustion system and a two-speed fan for faster heat circulation. The F3000 is also fitted with a masonry brick and steel baffle and has a smooth-release door latch with adjustable door hinge.