Presenting the all-new Quick-Step Vogue collection – striking a pose on Australian floors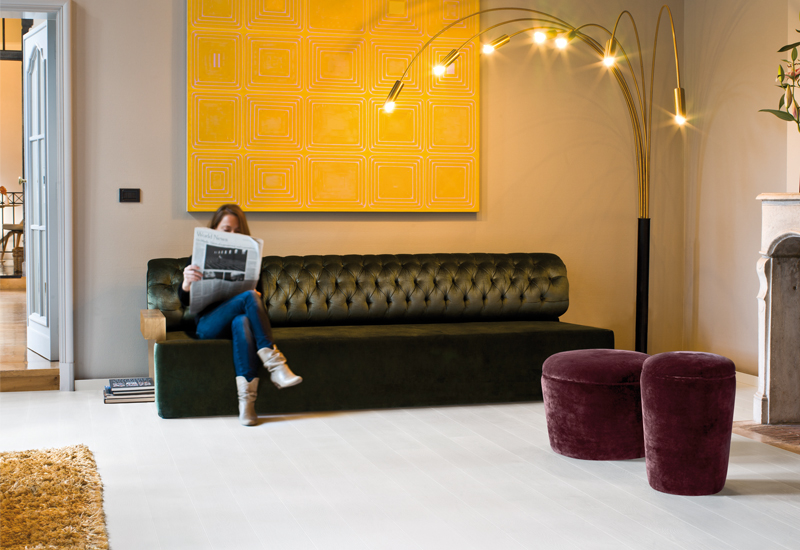 The leader in Australian premium flooring solutions, Quick Step, has launched the all-new Vogue Collection – a suite of exquisite and stylish laminate products, inspired from the chic fashion houses of Europe.
The team at Quick Step have developed a range of laminate flooring, which exudes glamour, sophistication and features oak inspired designs with real surface texture. The Vogue range also features more water resistant edges. They are solid, strong and bursting with character, thanks to the beautiful structure and the lavish grain. The luxurious blend of grey tones in the Rustic Oak Grey and the exotic and striking look of the White Oak Passionata, guarantees the Quick Step Vogue Collection to turn heads.
The Vogue Collection combines high-end couture with the strength, reliability and reputation of Quick Step technology.
The Quick Step Vogue Range is yet another example of the superior quality laminate flooring that is specifically designed and crafted from the European design houses of Quick Step HQ. The subtle grooves are protected with wear-resistant laminate, which is Quick Step's patented technology.
The Vogue Collection features a 25 year residential wear warranty and also features the Uniclic Joining System which is the world best and most versatile joining system and was invented by Quick Step. The Vogue Collection is available Australia wide.
Visit www.quick-step.com for your nearest showroom.
About Quick Step – Smart and Beautiful Flooring
Quick-Step is an international brand in flooring, active in more than 100 countries. Established in Australia in 1995, Quick Step Flooring has become Australia's leader in design, innovation and quality. Go to www.quick-step.com and discover a world you'd love to live in!