Smart design decisions have the potential to change the way you feel in your bathroom. How? Through your choice of cutting-edge technology you can evoke a light-filled room, a space to breathe and a warm serene oasis.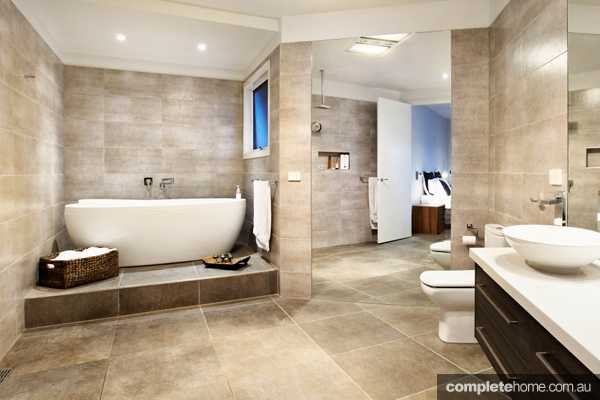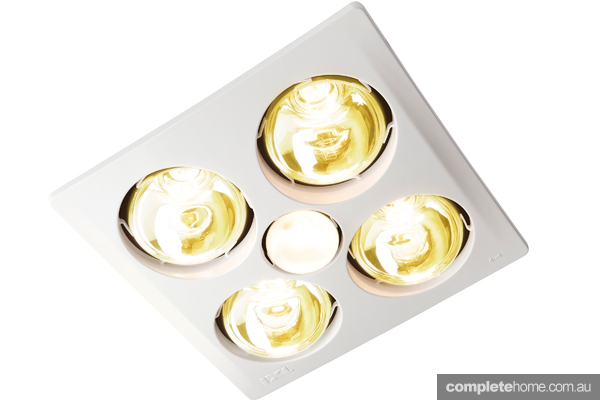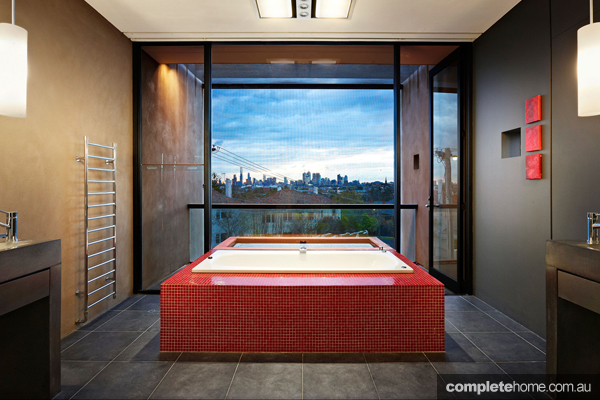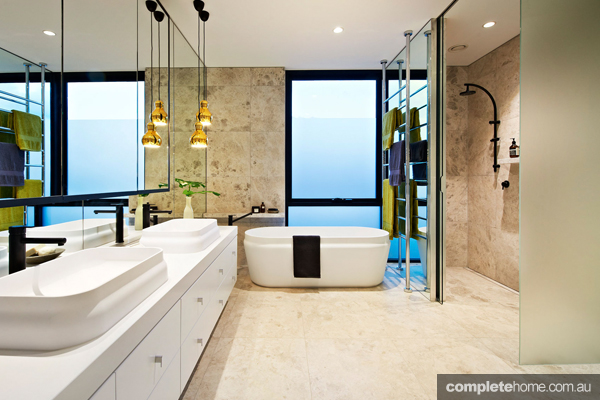 A 3-in-1 space thanks to 3-in-1 solutions from IXL. IXL's Tastic 3-in-1 range combines cutting-edge technology with simple elegant design for Australian bathrooms. From the very first IXL Tastic Original launched 25 years ago, IXL has refined and perfected its collection of light, heat and ventilation units to make it easy for today's homeowners and designers to select what's right for their bathroom — no matter the style, size or budget.
Here's how to choose the right 3-in-1 solution for your bathroom space:
Don't settle for less than the best.
Why choose the best quality bathroom fittings and finishes if you are contrarily willing to compromise on the light, heat and ventilation? After all, this is the very thing that will create the atmosphere you desire. IXL Tastic is designed and made in Australia for Australian conditions using exceptionally durable materials, leading-edge technologies and years of research and development.
Go with the experts.
As quiet as a 3-in-1 unit might be, there's a lot going on behind its sleek design. That's why there are benefits to choosing a unit designed and made by the experts. With more than 150 years of experience, IXL's knowledge of 3-in-1 light, heat and ventilation solutions is second to none. A specialist team of in-house engineers and designers work to ensure IXL products exceed the demands of today's homes.
Choose energy efficiency.
Using less energy is an important consideration for today's homes, however, household bills can quickly get out of control with the wrong appliances. With energy-saving 15W CFL centre globes and long-lasting instant heat infrared heat lamps, the Eco Tastic is ideal for fitting into new homes with five-star energy rating and for use by energy-wise homeowners. All Eco Tastic and Easy Duct Tastic models incorporate back-flap draught seals. These  prevent heat loss, while keeping unwanted breezes out when not in use.
See the light.
IXL Tastic offers a choice of illumination possibilities — standalone or as an additional light source. The Eco Tastics and Easy Duct Tastic use energy-saving 15W CFL centre globes and allow the separate operation of light, fan and heat. Tastic Neo features three Omni Lighting gimbal-mounted CFL downlights, which provide a low-energy light source to coordinate with downlight use throughout a home.
Balance form and function.
Just like every other element of your bathroom design, you need a solution that balances aesthetics with practicality. Collaboration between engineers and industrial designers ensures that each IXL Tastic product combines aesthetic detailing with reliable performance.
Save vs spend.
Beware, not all 3-in-1 ventilation, light and heating products are the same. Built to last, Tastic units are made from durable, high-quality materials by a company with a long history and reputation for safety and quality. There are different products to suit different budgets, capacity requirements and style preferences — from the Classic Tastic Triumph 3-in-1 with two infrared 275W heat lamps through to the exceptional Tastic Neo Single Hardwired or Dual.
Choose high performers.
Steam is every bathroom's enemy. So you need a solution to expel humid air and steam before it condenses to keep mould, mildew and the build up of stale air at bay. Tastic models offer varying extraction rates and range from 257m3/h to 396m3/h for the Eco Tastic units; 210m3/h to 223m3/h for the Easy Duct units through to 346m3/h for the Tastic Neo — undeniably one of the most powerful and quiet in-line bathroom fans on the market.
Don't worry.
Easy-maintenance design is every homeowner's dream. In light of this, IXL Tastic units are tested to meet stringent Australian standards and boast a worry-free fitting. Each unit is backed by a five-year in-home warranty plus a two-year warranty on items such as the Ventair In-Line fan, remote control and heat lamps. Repairs are carried out at your convenience in your home by an IXL authorised technician, at no extra cost.
Remember, one size does not fit all.
Every bathroom is different, so you need to select the perfect unit for yours. It needs to deliver the right ventilation capacity, illumination strength and heating experience. Ask yourself these questions before visiting your local IXL Tastic retailer:
Do you need a unit for a retrofit or new bathroom?
Do you need all three capabilities — fan, heat and light — or just heat and light?
Does the bathroom have natural ventilation — are there cross breezes?
What are the room dimensions: ceiling height, length and width of the room?
Will the 3-in-1 be the primary or occasional extra source of heat?
Will the 3-in-1 serve as an additional task light?
Would you prefer a unit that uses less energy?
Do you need a standard or higher-end model?
Is exhausting into the roof cavity possible?
What aesthetic would you like to create?
For further information on selecting the best-fit IXL Tastic product for your bathroom visit the website or speak with an IXL Tastic retailer.
FOR MORE INFORMATION
IXL Appliances
Website ixlappliances.com.au
Originally from Bathroom Yearbook magazine, Volume 18