Artisan is an exciting new tile range with the look and feel of encaustic cement — perfect for creating an eye-catching splashback feature.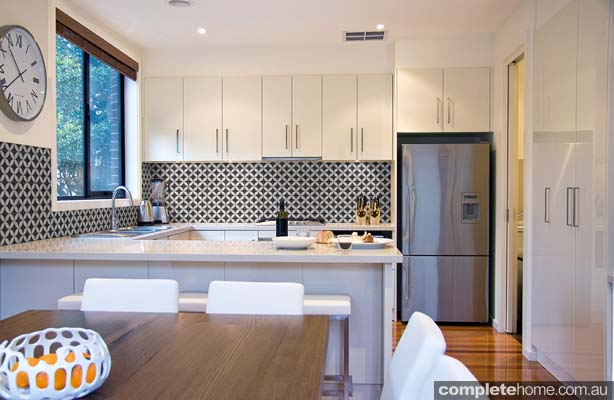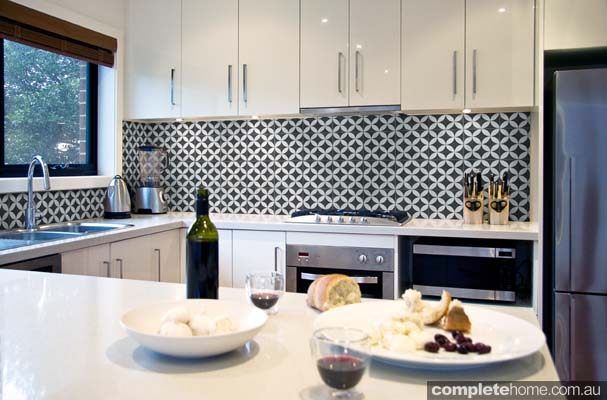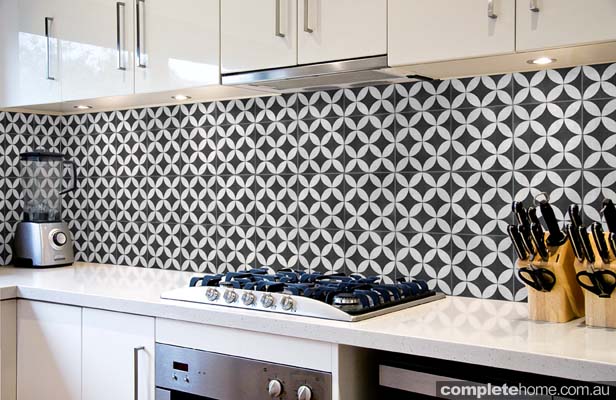 Southern Cross Ceramics has recaptured the essence of this age-old style, which is currently one of the hottest trends in kitchen and bathroom design.
The stunning feature shown here is Oxford black, one of 12 patterns that come in an unparalleled palette of fashion colours.
Visit the website to experience the entire range in a variety of kitchen and bathroom settings.
FOR MORE INFORMATION
Splashback tiles shown are manufactured in Australia by Southern Cross Ceramics
Address 28 Dunlop Road, Mulgrave Vic
Phone (03) 9535 5252
Email info@scsplashbacks.com
Website southerncrosssplashbacks.com
Open Mon-Fri 8.30am-5.30pm, Sat 10am-3.30pm
Originally from Kitchens and Bathrooms Quarterly magazine, Volume 21.3